Polls are an incredible way to engage with your team and get to know them on a new level. To do that though, you need the right format and the questions that will really get people excited, curious, and ready to share.
In this guide, we'll cover:
Let's explore poll questions in more detail, including why they're such a valuable tool for employee engagement.
Why you need good poll questions
You might think of polls as something you answer to pass the time with friends or family members, but they're also great in a work setting.
These fun, interactive poll questions are an ideal way to:
Get to know your team members better

Break the ice

and welcome new hires
Encourage everyone to get engaged
Create breaks in a longer meeting
Introduce creativity, fun, and curiosity to your

work culture
Polls are an easy way to increase engagement and learn more about the people you work with. They offer a refreshing break between conversations and definitely deserve a place in your work week.
When to use poll questions at work
There's no right or wrong place to feature polls and survey questions. They can be a fun way to engage participants at any gathering, from the start of an all-hands meeting to the end of a weekly team meeting.
Here are some of the best places to use good poll questions:
All-hands meetings
Team meetings
Remote or in-person company retreats
Webinars
Training sessions
Tailor the questions you ask to your audience. Funny poll questions work well as icebreakers or for fun-loving teams. For a training session or webinar where attendees are meeting for the first time, stick to something simple or thought-provoking — like "where's the ultimate travel destination?" or "what's your favorite ice cream flavor?"
47 better than good poll questions for employee engagement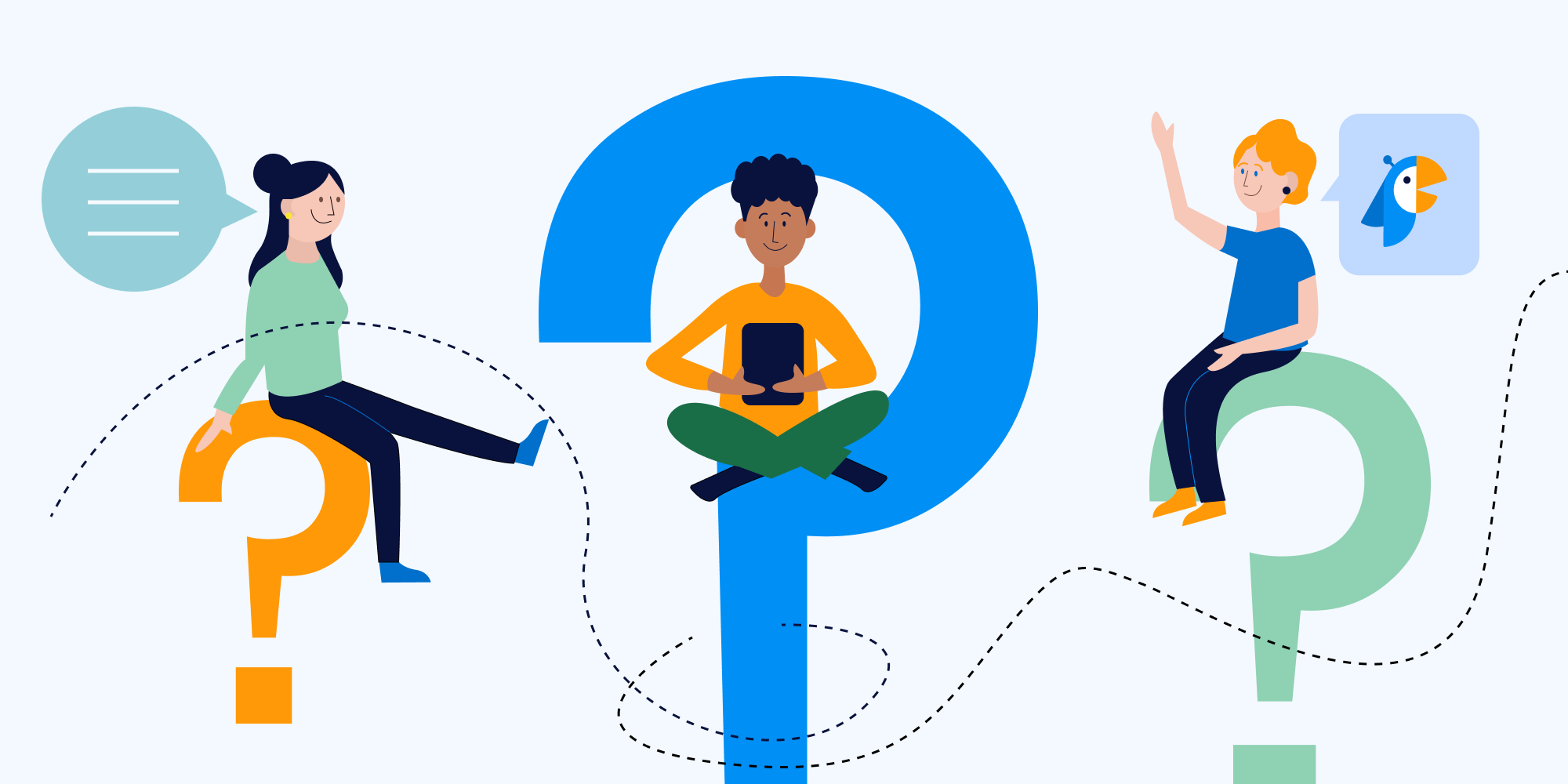 We know good poll questions are a wonderful way to drive engagement, but what kind of questions work best? Explore some of the best poll questions, broken down into the different types of questions that you can try out.
🧊 Icebreaker poll questions
These open-ended poll questions are perfect to welcome people at the start of a meeting or webinar, or to get to know your team better. Use these questions to encourage thoughtful sharing and fun responses.
1. What would your superpower be?
2. If you could invent any social media platform, what would it look like?
3. What's your favorite food in the whole world?
4. If you could travel anywhere, where would it be?
5. What's the funniest joke you know?
6. You've been asked to design an emoji. What is it?
It's easy to share icebreakers with Polly. Explore our icebreakers for Zoom to see how simple it is to transform the start of your next team meeting or new hire welcome with some fun, engaging questions.
❓ Multiple choice poll questions
With multiple choice polls, you can easily see the group's most popular answer — either for fun or to help you make a decision. Questions with predefined answer options can also make your polls easier to respond to, as your team members can quickly choose their favorite option.
7. Which Harry Potter house do you belong in?
Gryffindor
Hufflepuff
Slytherin
Ravenclaw
8. What's your favorite season of the year?
Spring
Summer
Fall
Winter
9. Which of these would you rather have?
$1 million dollars
A tropical island
Unlimited vacation days
Your dream home
10. What's your favorite holiday?
Valentine's Day
Fourth of July
Halloween
Christmas / holiday season
11. If you could travel through time, what would you choose?
Travel back in time
Stay in the present
Travel to the future
✔️ Yes or no poll questions
When you want to get a straight answer or discover what your team members really think about something, "yes or no" poll questions are ideal. Here are some great poll questions that have yes or no answers.
12. Do you believe in ghosts?
13. Do you have a secret talent?
14. Have you always lived in the same place?
15. Do you have any unusual hobbies?
16. Do you cheat when you play Monopoly?
17. Can you speak multiple languages?
📺 This or that questions
Like "yes or no" polls, "this or that" questions help your team members make a quick choice between two different options. This is a fun way to get to know more about people's preferences, interests, or habits.
18. Netflix or Hulu?
19. Candy or ice cream?
20. Pizza or tacos?
21. Dogs or cats?
22. Travel the world or stay at home?
23. Read the book or watch the movie?
💸 Would you rather questions
Most of us have played "would you rather?" as a party game, but you can also make this work in a business setting. These questions can provoke interesting conversation:
24. Would you rather walk on hot coals or swim across a lake?
25. Would you rather go skydiving or ride a rollercoaster?
26. Would you rather have unlimited money or unlimited time?
27. Would you rather live in this city or somewhere new?
28. Would you rather have eternal fall or eternal spring?
29. Would you rather live on Mars or underground?
☁️ Word cloud poll questions
For something more visual, try a word cloud. Use a word cloud generator to create an image filled with words that work as answer choices, or use our built-in feature for Zoom, and pose your question to your team members. Ask them to choose the word from the word cloud that most closely aligns with their answer.
30. Which of these animals would be the best president?
31. Which of these destinations is the perfect place for a luxurious getaway?
32. Which of these words describes how you feel right now?
33. Which of these colors are you most drawn to?
34. Which of these words makes you happiest?
35. Which of these foods would you be most likely to order for takeout?
😊 Team building poll questions
Let's shift the focus to team building for a moment. Take inspiration from these questions to help you uncover more about the people you work with and foster even stronger connections with each other.
36. Which member of the team is the funniest?
37. Who would you trust to lead you through a maze?
38. What do you appreciate most about [Name]?
39. Which employee award would you nominate [Name] for?
40. Who always tells the best jokes?
41. What compliment would you give to [Name]?
🔥 Hot takes
Hot takes are an exciting way to survey the room and find out which controversial opinions are lurking nearby. We're used to seeing people share their hot takes on social media, but they're also a wonderful way to spark a discussion in the workplace — providing you keep them quirky and fun. Here are some interesting hot takes to inspire you:
42. Vanilla is the best ice-cream flavor.
43. It's too bad in-person shopping is declining.
44. Coffee is best when it's black.
45. The Grammys are better than the Oscars.
46. Road trips are a waste of time.
47. Snakes make wonderful pets.
Share these fun poll questions with the help of Polly
If you're wondering how to introduce more polls to your culture, Polly is the answer. With the help of our clever survey app, you can bring live polls to your Slack channels, Microsoft Teams chats, and Zoom calls. We call these "pollys" — our (more engaging) take on polls and surveys.
Our easy-to-use question type templates give you everything you need to get started — including some great poll question suggestions. Plus, you can add your own for more variety. See results in real-time, encourage discussion, and get answers to any burning questions that come up.
With Polly as your sidekick, it's easy to sprinkle fun poll questions into your workday. Feature a new "this or that" poll in your Slack channel every Friday, or run one as an icebreaker to kick off every town hall meeting.
Use polls in your meetings for even more engagement
Poll questions are an excellent tool for increasing employee engagement and joy across your company. Use polls to learn more about your close team members, think about and discuss interesting situations, and vote for your favorite options to see which comes out on top.
Be inspired by the poll questions above to add more to your company. When you're ready, trust Polly as your employee engagement co-pilot. Set up, run, and analyze engaging pollys and bring more collaboration and playfulness to your team communications.
Try Polly for free to instantly improve your employee engagement.
Sign up for our newsletter and get 25% off a new Polly subscription!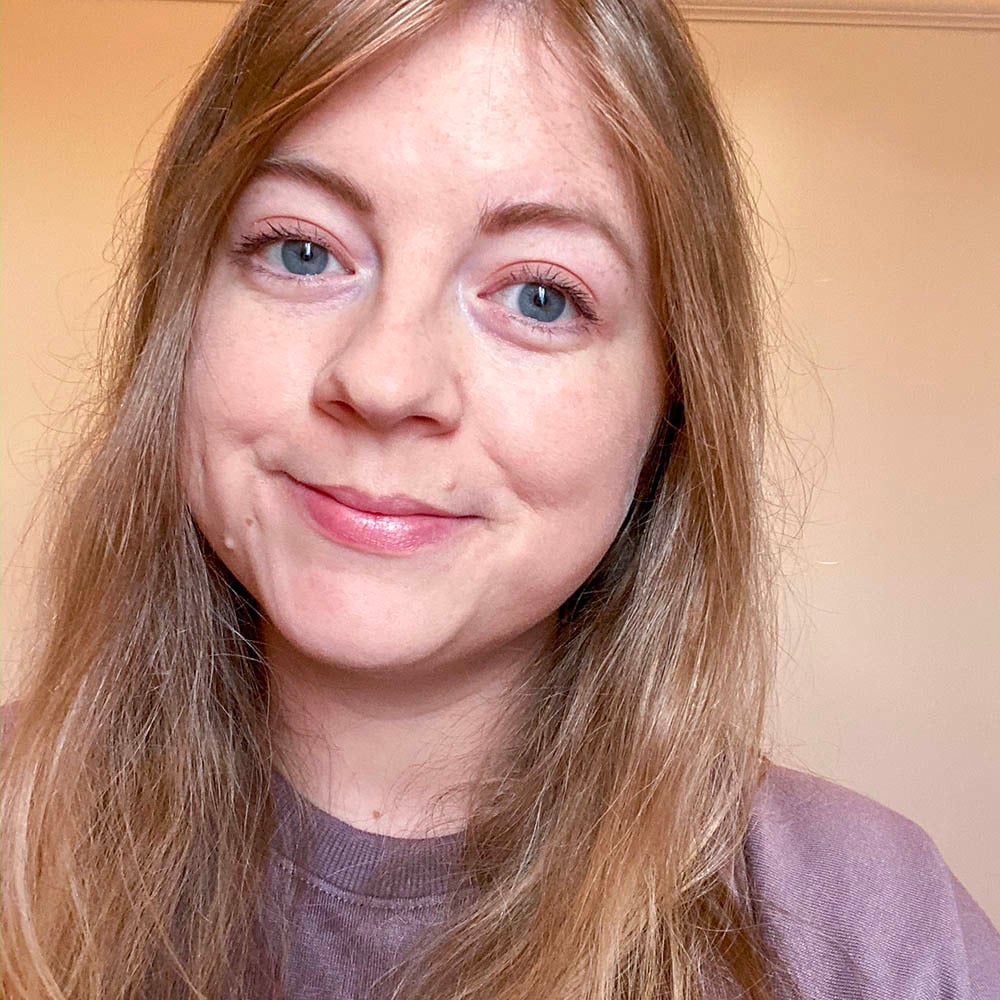 Nicola Scoon is a freelance writer that's passionate about employee engagement and better workplace experiences. She draws on her experience in internal communications to help companies create content that empowers, encourages, and motivates people to create better experiences for all.