First impressions matter, so it's crucial to hit the right note during first interactions with a new team member. When you welcome them to the team, they should feel like part of your team from the start.
It pays to put effort into your onboarding experience. Recent research found that 70% of people who had an exceptional onboarding experience would say they have the "best possible job." Making a great first impression on a new team member can help increase their engagement, investment level, and their excitement about their role.
Knowing this, it's worth investing in this new employee experience. A very simple way to make onboarding a more inviting experience is sending a brief "Welcome to the team" message.
In this guide, we'll take a look at:
Let's explore welcome messages in more detail and discover why they're essential, how to create them, and what to say.
Why a welcome message makes perfect sense
Nobody likes to feel like they're alone on their first day. A "welcome to the team" message should be part of any great onboarding experience, as it can help make sure your new team member settles in comfortably.
A from-the-heart welcome message can be a great way to:
Set the tone for future communications

Start building a relationship with your new team member

Introduce your new hire to your company culture

Showcase your values and approach to support

Encourage employee engagement from the start

Guide your new team member towards their next steps
Use your welcome message as part of your overall onboarding process. Weave in other elements like automated new employee check-ins, team meetings with get-to-know-you icebreakers, new employee surveys, and an open forum where they can ask questions.
💡Discover these great ideas and more in our guide to using Polly to help onboard your new team members.
What to say in your "welcome to the team" message
It's not always easy to know what to say beyond "welcome to the team!" — especially if you're new to this. Whether you send a more formal welcome letter or an informal welcome email or Slack message, use these themes to help you put together an effective welcome message.
Celebrate that they're here
Every great welcome message should focus on welcoming your team member to their new position, team, and company. Phrases like "welcome to the team", "we're so glad you're here", and "we can't wait to get to know you" all let your new hire know you're excited about their presence.
Offer support and comfort
It can be daunting joining a new team or company, and even the most confident of new employees can find it hard to navigate the transition alone. Use your welcome message as an opportunity to highlight where your new team member can find information, offer support, and let them know you're there for them at any time.
Encourage them to be curious
Many people that enter a new role tend to stay quiet at the start as they figure out their surroundings and work environment. Encourage your new hires to be creative, curious, and ask questions right away. Let them know you welcome their thoughts, challenges, ideas, and debates — and that you embrace a culture of transparency and innovation.
Introduce their new team
Now is a great time to introduce your new member of the team to everyone else. Include a note in your welcome message about how the entire team is excited to meet them, so they feel like part of the team right away. If it'd be helpful, you could also mention the name of the buddy or mentor you're pairing them with, and tell your new team member that they'll get to know each other soon.
18 Welcome messages to celebrate your new team member's arrival
We know what makes a standout welcome message, but how do you put all those ideas together? We've come up with some example welcome messages to help you celebrate and support your new hire, without worrying about finding the perfect words to say.
Use these welcome message templates to help you put together your own version, or use them as they are and simply add in the new team member's name.
Welcome messages from a manager
It's time to welcome someone new to your team! Here's what to say to help them settle in and find their way around.
1. Welcome aboard, [Name]! We're excited to have you here.
2. Sending you a warm welcome from me and everyone at [Company Name]. We are so lucky to have your skillset and approach to [Topic]. Thank you for joining us!
3. Welcome to the team, [Name]. Your talent and skills will take you far, but it's your personality and values that really impressed us. We're excited to watch you grow here.
4. Welcome, [Name]! We had such a great connection that it feels like you're part of our team already. We're here to help, so if you need anything, just ask.
5. Delighted to have you with us, [Name]. I can tell already you're going to be a valuable asset in our successful journey towards [Goal].
6. Welcome, [Name]. You're joining a dynamic team, and I know you'll fit right in. You'll be a great asset, and we're all excited to meet you.
7. Thank you for joining us, [Name]! I believe you'll take us to new heights and can't wait to work with you on [Project].
8. Welcome aboard, [Name]. I'm proud to be able to call you a member of my team. I was so impressed with your interview and portfolio, and can't wait to see what you do here.
Welcome messages from a team member
Someone new is joining your team and you're eager to get to know them and show them around. Here's how to share that enthusiasm with your new colleague.
9. Welcome, [Name]! I'm glad you decided to join our team. We work hard, but we also make room for fun.
10. Welcome to the new job, [Name]! We're a close-knit team, but there's always room for one more — especially someone as talented and thoughtful as you.
11. It was so much fun to meet you as part of the interview process, [Name]. It feels like you're part of the team already. Welcome aboard!
12. Warmest welcome, [Name]! I can't wait to get to know you better. [Manager's Name] said you're a big fan of [Topic] — me too!
13. Congrats on making it through the interview process, [Name]! We know it's tough, but [Manager's Name] wants the best people for the team. I'm excited to work alongside you on [Project].
14. Hope you have the best first day, [Name]!
15. Teamwork makes the dream work, so I'm here to help with anything you need!
16. Happy day one, [Name]! Although we can't hang out by the watercooler in person, I'm always happy to hear stories about your weekend or geek out over the things you love.
17. Welcome to the team! I can't wait to work alongside you.
18. Excited to meet you, [Name]! I'm [Name] and you can think of me as your unofficial employee handbook. If you have any questions about anything at all, ask away!
Before you hit send on your welcome message, it's important to tailor it to your new team member's needs and preferences. Talk about why you're excited to welcome them, in particular, to the team. Or, or embrace someone's love for a particular TV show.
Make your new team member feel welcome from the start
Use your welcome message to not only greet your new team member and introduce them to your team, but to share how you plan to support and encourage them while they're with you. It's the perfect moment to share your excitement and give them a positive welcome into their new team.
Sending a thoughtful welcome message is only one part of the onboarding process. As you rework your welcome message, consider reflecting on other areas of your experience too.
Use Polly to help you improve your onboarding process with automated check-ins, in-context insights, and fun ways to engage and grow as a team. Learn more about how Polly's employee onboarding features can help you create an impressive experience.

Try Polly for free to instantly improve your employee engagement.
Sign up for our newsletter and get 25% off a new Polly subscription!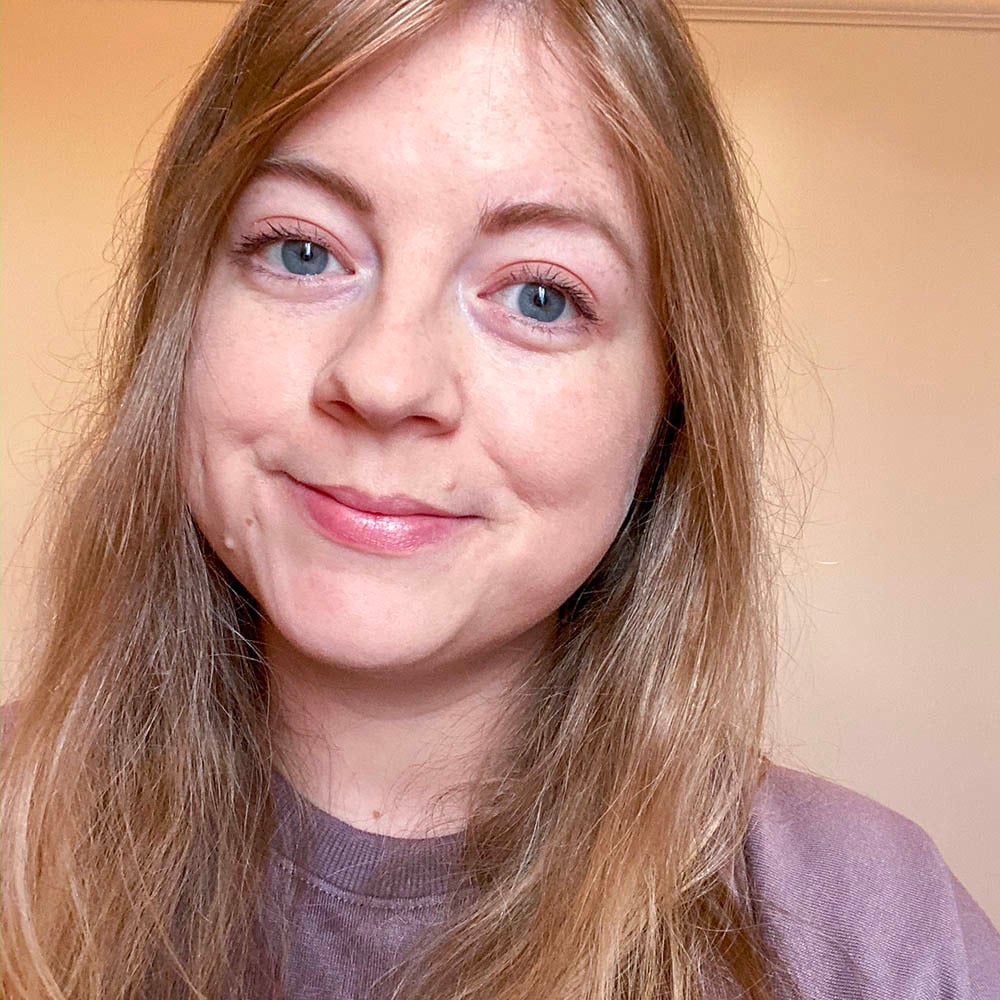 Nicola Scoon is a freelance writer that's passionate about employee engagement and better workplace experiences. She draws on her experience in internal communications to help companies create content that empowers, encourages, and motivates people to create better experiences for all.