Return to work safely and responsibly with pulsing in Slack
Whether you're keeping your workforce at home or slowly bringing them back to the office, Polly's pulse surveys help you plan and understand on how to best support your workforce in their new way of working.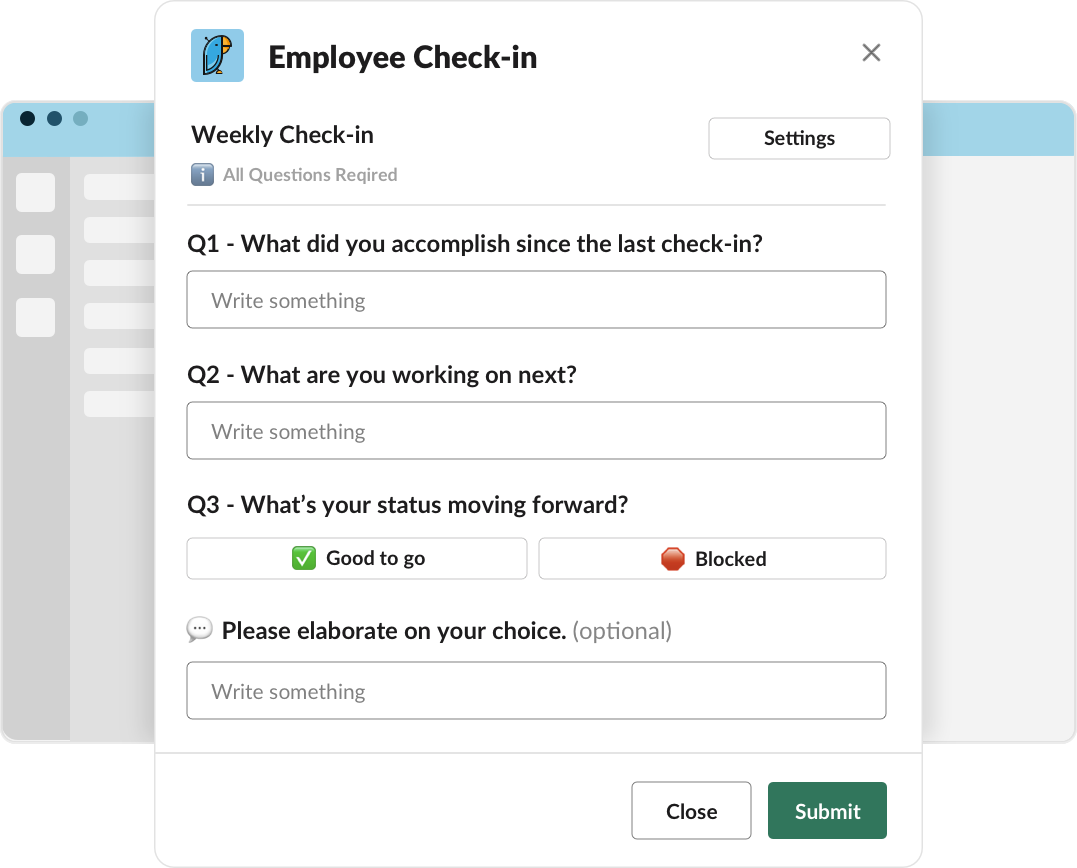 Frictionless experience in Slack
With an interface built to optimize the user experience in Slack, Polly's pulse surveys are are incredibly lightweight.
No context switching to another web application, or remembering a password, or a clunky user experience. An overall better experience for your team results in an unparalleled participation.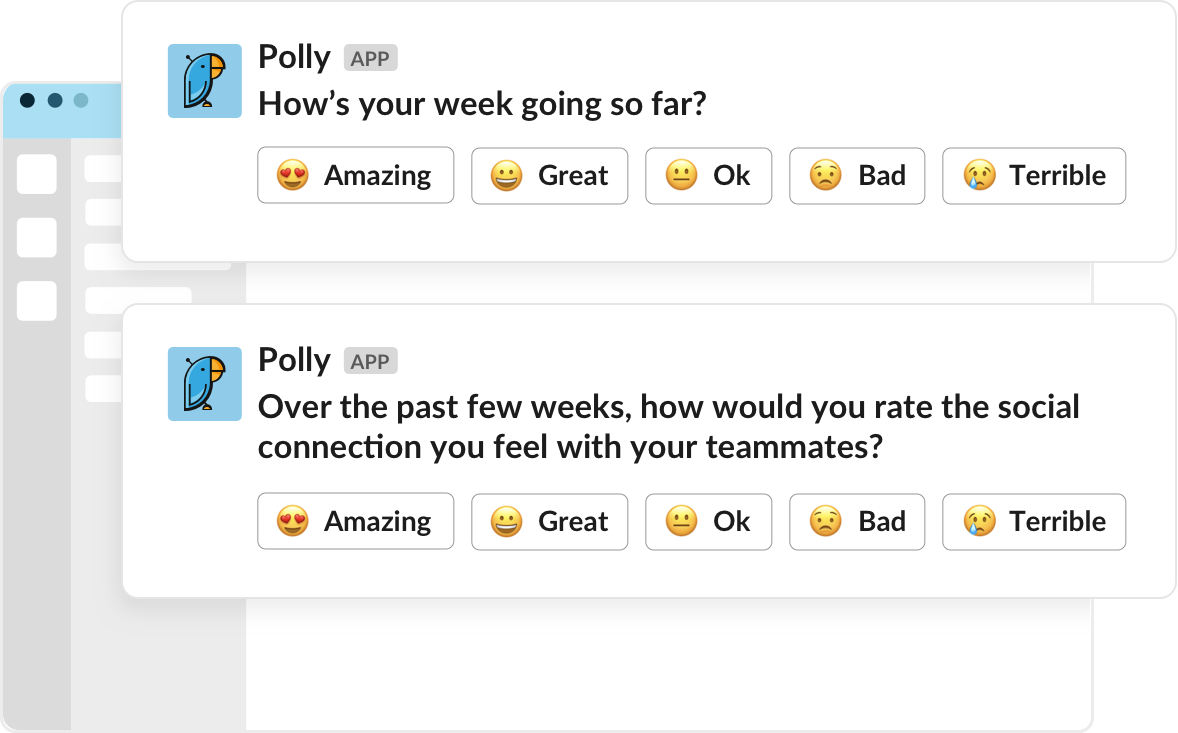 Foster a culture of transparency
Frequent feedback loops provide an open line of communication between the manager and the employees, fostering a culture of trust and feedback.
And with people intelligence captured in real time, managers are in tune with the different needs and challenges of their team.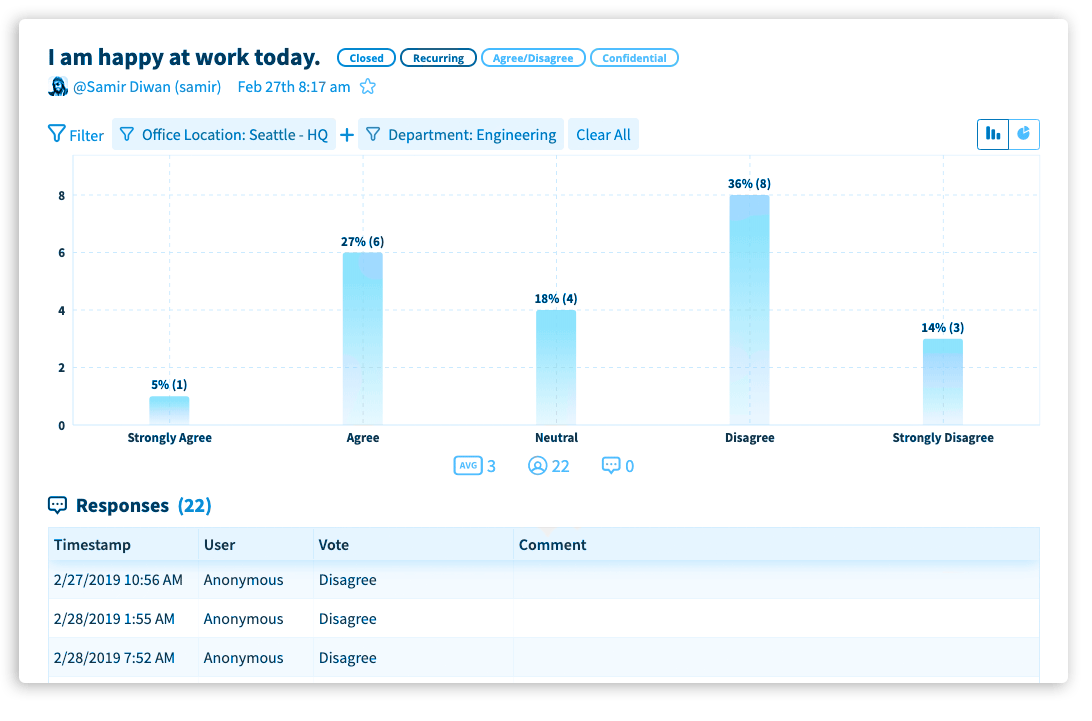 Gauge changes in temperature before they become problems
Checking in with your team frequently can help to identify any risks or opportunities in day-to-day work dynamics.
Pulse surveys can also provide a better understanding of your team's week-to-week challenges so you know how to best support them.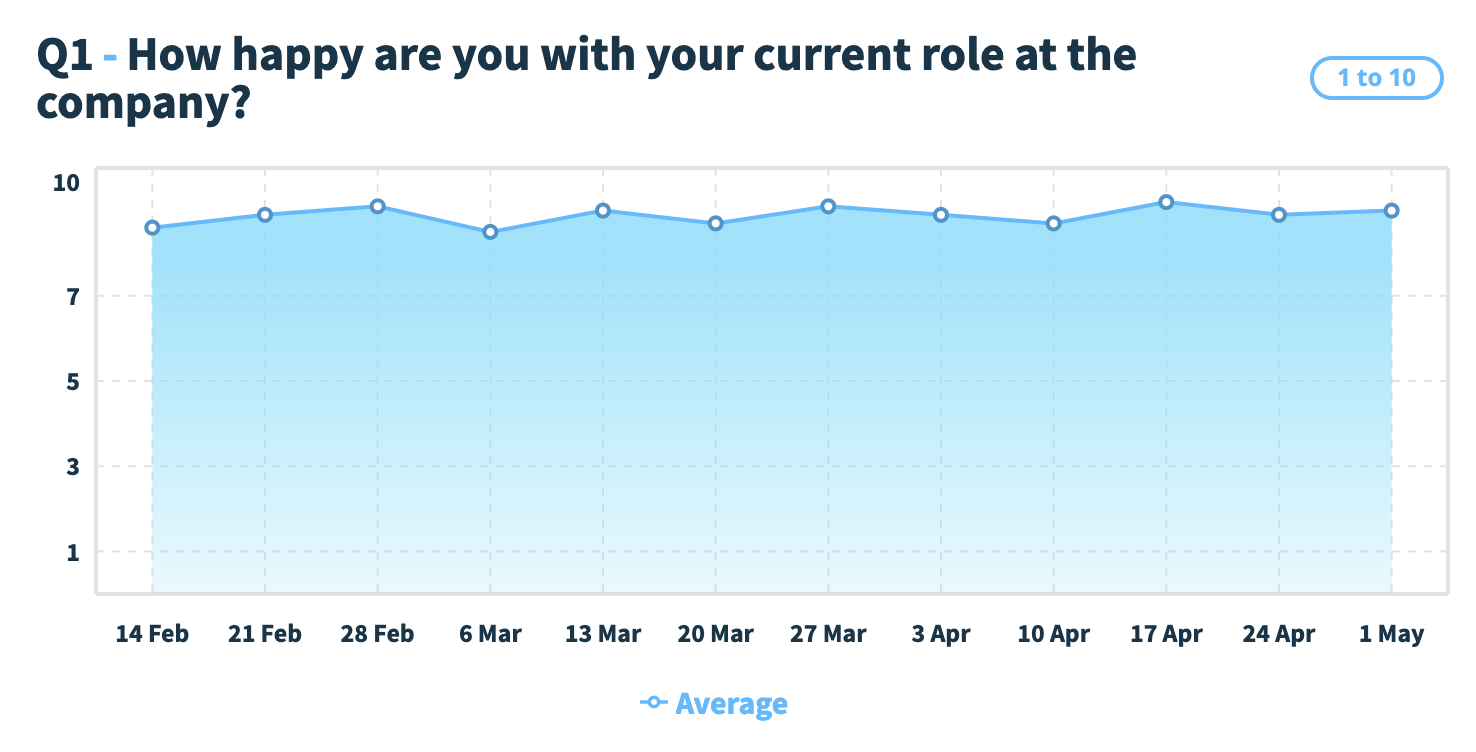 Gain intelligence on how to move your business forward
Rather than provide just a single datapoint from a snapshot in time, Polly provides continuous insights into your workforce with pulse surveys automated and embedded into the tools you already use.
You no longer have to wait until next year to drive change: with Polly, you can drive change immediately and move your business forward.
Pricing
Pro Bundle
Starts at $79/mo billed annually
For teams or SMBs of up to 50 users that want to enhance the entire employee experience with pulse surveys, team building games, and more
Includes:
1 license
Pulse surveys
Back to work and WFH templates
Trend & demographics analysis
Trivia game
API + webhook access
Exports + Google Sheets integration
Add up to 500 participants for an additional cost
Pulsing for Enterprises
Custom pricing
For larger organizations (500+) that want to run company-wide pulse surveys and additional support and security services


Everything in Pro, plus:
Custom number of authors
Unlimited participants
Premiere support
Enterprise admin dashboard
Custom data retention policy
Onboarding services