Team meetings are a key part of the workday — they help move projects along and make sure team members get the support they need. While everyone loves a productive meeting, the most memorable get-togethers tend to be filled with a lot of laughter.
Team bonding activities are fun ways to build camaraderie, whether with virtual events, remote meetings, or hybrid meetings. When your team looks forward to the conference room or virtual meeting, you know you've unlocked the next level of your company culture.
Let's entertain some alternative team meeting ideas. In this article, we'll cover:
Ideas to kick off your next team meeting with a smile
Holding the group's attention by talking alone is no easy task, especially for remote employees who may or may not be screen fatigued as it is. As the team leader, it's your responsibility to set the tone and make the meetings fun.
Don't worry; at Polly, remote teams are our specialty, and keeping them engaged is our business.
We've compiled a list of ideas to help you boost the energy in your next meeting:
To kick off, play a catchy song that's known to get people pumped up (looking in Whitney Houston's general direction 👀).
Greet everyone by name with a dramatic voice as they enter the room, and ask for cheers from the group.

Send a hot take

that gets everyone to take a side on a silly topic.
Give out an employee award at your monthly team meetings, and offer a prize that's specific to their interests, like covering a month of the company cinephile's Netflix subscription.
Ask participants to take the video call to a new environment away from their desk that makes them feel good (i.e., their backyard oasis, a cafe patio, or the park) and ask them why they chose that location.
Use the first minutes to do some stretches or jumping jacks to get out all the tension of the day.
6 Fun team meeting ideas
Boosting employee engagement can come in many forms. Why not transform staff meetings into a memorable experience? These fun team-building activities can work well on their own for a fun break or in conjunction with existing team meetings.
1. Flashback party
Ok, we know a party isn't *technically* a meeting — but it can go great with an annual company meeting. Or, you can involve some elements (like music or costumes) with your quarterly updates.
We love a party on the theme — and nostalgia is always on trend. Brainstorm on a decade to base your theme on, like the roaring '20s. Have everyone interpret the theme, whether with costumes or speaking only using '20s specific slang.
This theme can also help guide your games and entertainment. For instance, you can close a '20s-themed party with a Louis Armstrong song. A fun activity could be assembling cocktails — just send each team member a themed make-your-own cocktail box with the ingredients for an old-fashioned inside.
2. Caption contest and popcorn
At the start of a meeting, get the group together in your virtual meeting room for a real-time caption contest. Share strange, arbitrary, and funny photos from past team events or pop culture and have participants jot down the most clever caption for a prize. The panel of judges will have to be objective participants.
Add popcorn to turn this into a fun happy hour activity. While the popcorn isn't truly thematic, it just makes everything better. If running it virtually, send out vouchers for the team to grab gourmet popcorn to sweeten the deal.
3. Arts and crafts
This could work well with a team's virtual happy hour. Creating something by hand can be an effective team-building exercise that leads to discovering new talents in a calm, connected setting.
If everyone's remote, you can instruct everyone to create the same shape from origami paper. This type of activity can also double as being quite relaxing as well.
4. Would you rather…?
Starting a meeting with this classic game gets everyone thinking about odd preferences like:
Would you rather have hands for feet or feet for hands?
Would you rather remember every tiny thing or nothing?
Polly has loads more inspiration if you run out of questions to ask!
5. Dad joke contest
Dad jokes are those corny puns and one-liners that are repeated time and time again. You either love or hate them, but there is something bonding about groaning and eye-rolling as a group.
Save a few minutes at the start of your next meeting for everyone to bring their absolute worst dad joke, and vote to find the team's favorite.
6. Scavenger hunt
While scavenger hunts can be a blast for in-person teams, there's no need for remote workers to miss out. Send your team members a list of obscure household items to locate within a time limit. Participants can upload pictures of these items to Slack or Teams. Offer a prize like a gift card or some company swag to the person that finishes the list first.
4 fun Polly features that help with virtual team building
Now that you've got some staff meeting ideas to work with, we thought it might be worth a shameless plug about how Polly can help you effortlessly build fun into every meeting.
Here are some of our favorite features for employee engagement:
🔥 Hot takes
Hot takes help to spark light conversation and debate over controversial statements like "dog people are weirder than cat people." Send out these statements, get the non-anonymous voting results in real-time, and watch the fireworks flare. It's all just for fun, of course, so leave out any truly controversial topics about politics or religion that might offend a team member.
🧊 Ice breakers
The best way to connect the group is with ice breaker questions that build bonds. Open the meeting with an icebreaker to liven the conversation. It'll also warm up everyone for any brainstorming later in the meeting.
🧩 Trivia
Always a crowd-pleaser, team trivia allows teammates to learn how many frivolous facts everyone knows about random topics. It's just like real trivia, except you can easily play it virtually. Adding a time limit creates a healthy competitive spirit that's exhilarating and good fun. For an easy way to send virtual trivia questions to your team, collect responses, and keep score, try Polly.
🏆 Team awards in Slack
Polly's team awards help you to shout from the rooftops about your team's achievements. The accolades don't always have to focus on work initiatives; they can also be fun and silly, like "best holiday Zoom backgrounds" or "most fun emoji usage." In either case, your team member feels recognized and appreciated, with a few bonus smiles for the road.
Start using fun team meeting ideas to help everyone connect
By making your meetings more fun, you'll find more energized brainstorming, strengthened communication skills, more trust between teammates, and a lighter atmosphere at work.
Polly finds creative, fun, and inclusive ways to acknowledge your team's hard work and helps make it easy for them to participate in surveys and fun activities. Try Polly for free to see how this tool can improve your team meetings. Whether you work with Zoom, Slack, or Teams, you'll find features that brighten your team's day and add a little extra pep in their step.
Try Polly for free to instantly improve your employee engagement.
Sign up for our newsletter and get 25% off a new Polly subscription!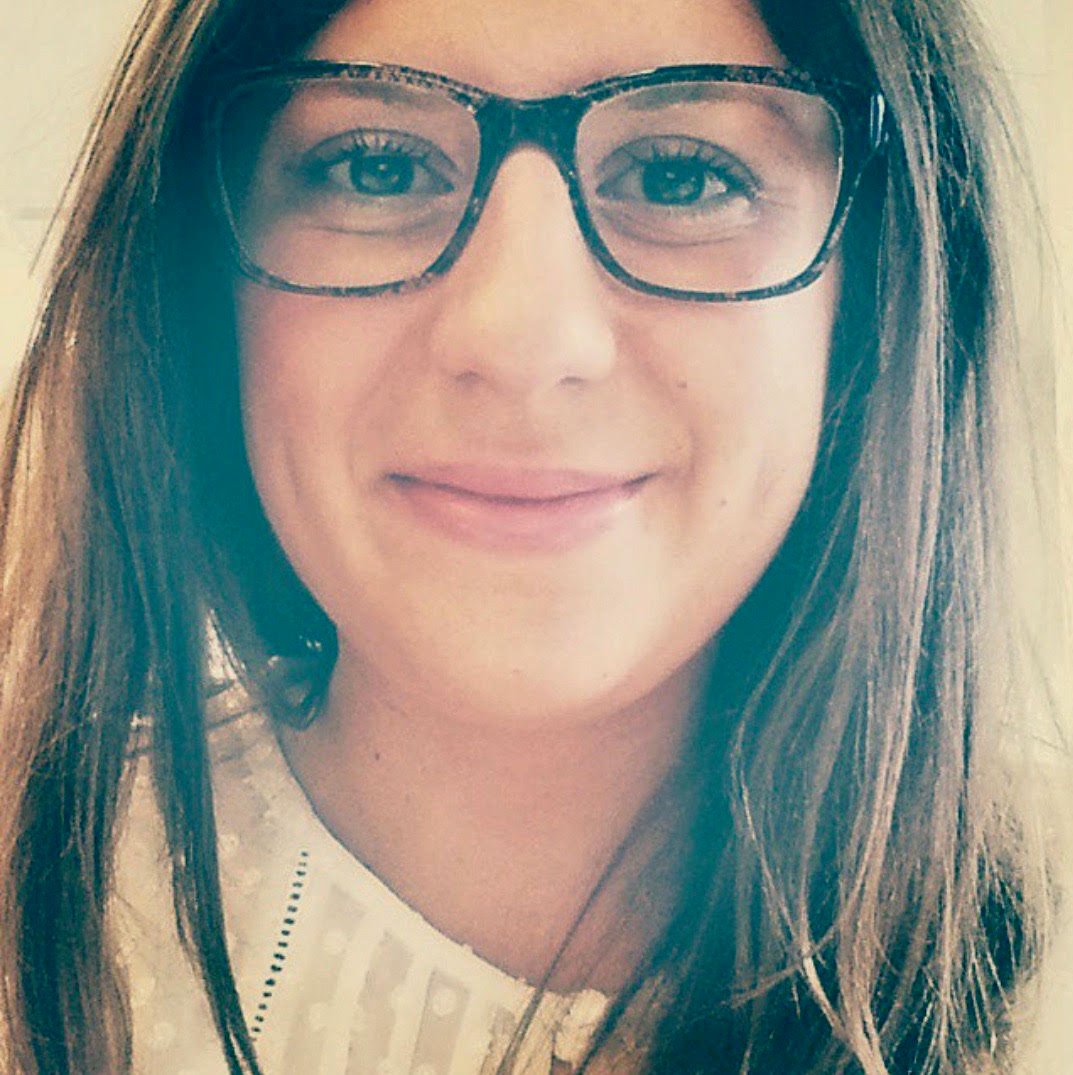 As a nomadic freelance writer, story lover, and professional snacker from Toronto, Canada, Briana's love of writing (and entrepreneurship) started as a kid when she would take the proceeds from her lemonade stand to buy notebooks and pens. After 5 years in creative recruitment, she took the plunge into freelance life, moved to Europe, and began writing full-time on topics like start-ups, wellness, design, travel, and tech.