Traditional employee engagement surveys, reinvented in Slack


Surveys shouldn't take hours to set up or feel like a chore for your workforce – Polly's lightweight and intuitive interface makes the entire experience ridiculously simple, from start to finish.
An employee engagement experience built for maximum participation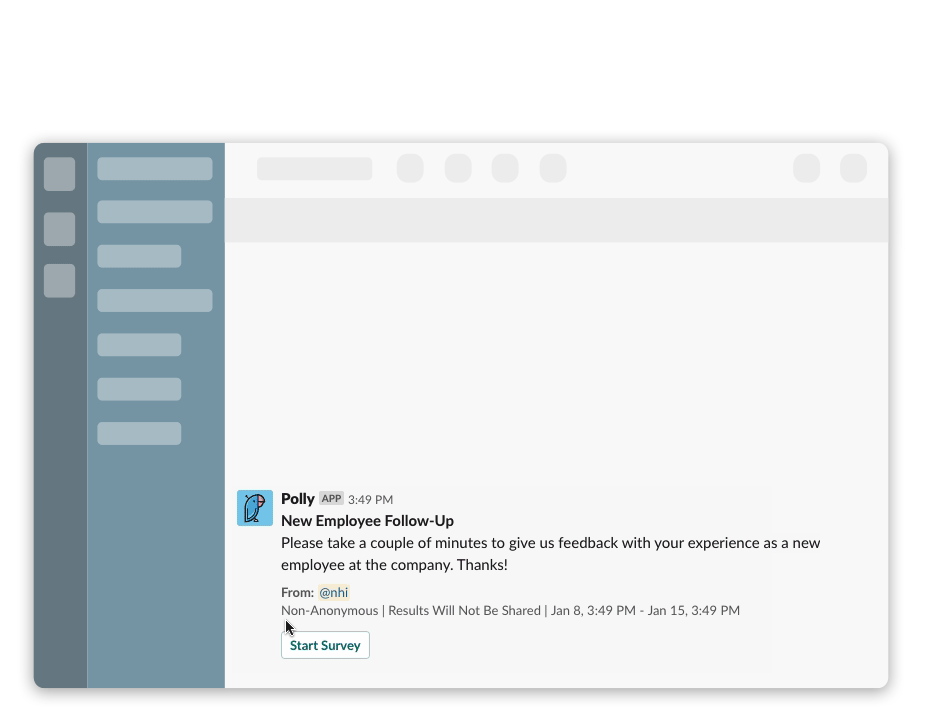 Robust controls without the added context switching or friction
We don't sacrifice functionality for the sake of simplicity. With the entire experience living in Slack, productivity and participation remains high without any of the added friction of traditional engagement surveys.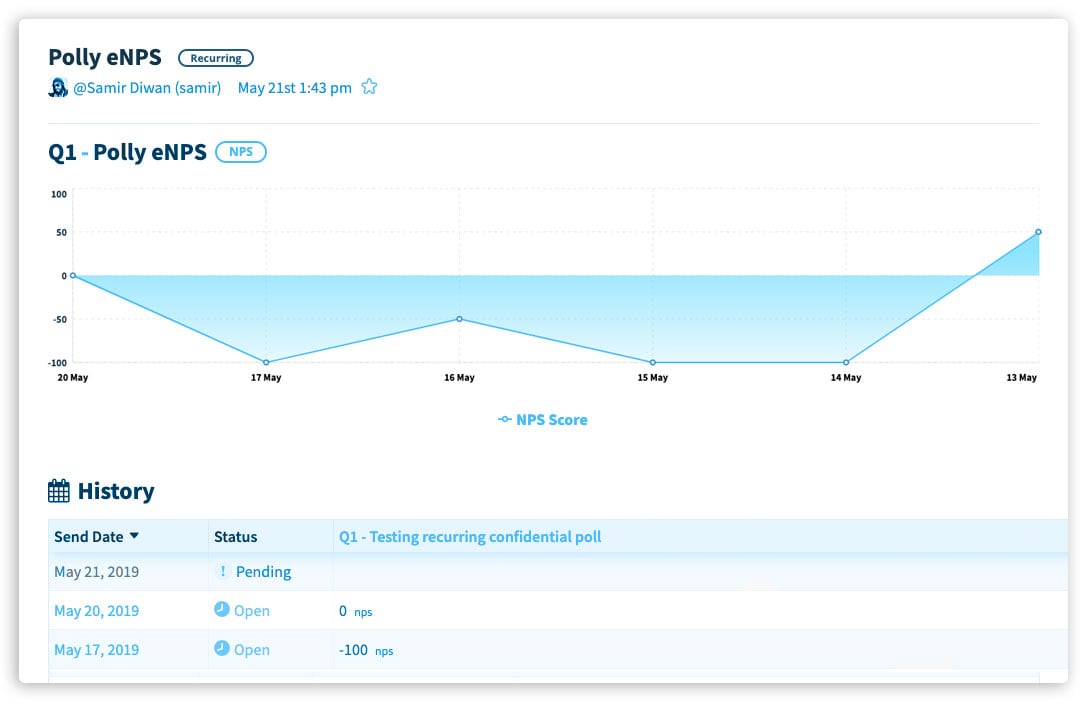 Actionable trends and insights on your team's sentiment
Surface areas of improvement before they become problems with meaningful data that tracks engagement trends over time, segmented and grouped for deeper analysis, and more. Best of all, these critical insights can be delivered to your internal reporting tool of choice.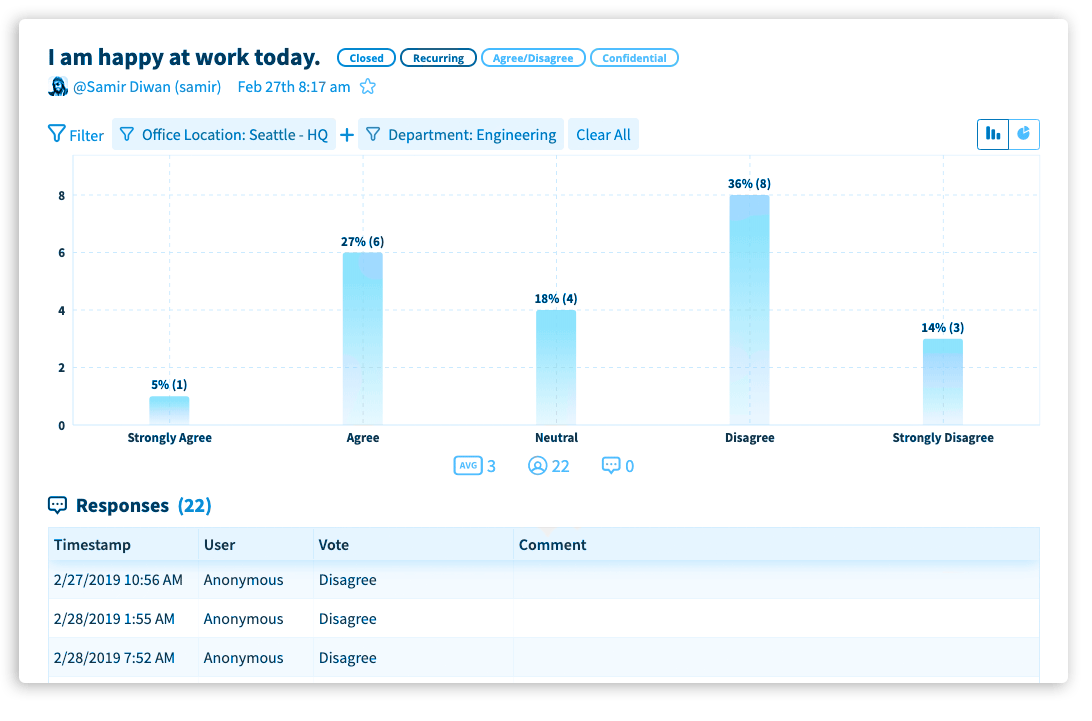 Invite open and honest feedback while maintaining trust
Instill trust across your organization by providing a safe space to give honest and candid feedback. Anonymity and confidentiality controls ensure that responses are authentic, without sacrificing the ability to drill deep into the feedback that matters most.