Successful teams are amazing at lots of things, but the most important is working together. It might sound obvious, but there's a real difference between working on the same project as someone and working together as a team. One is a passive circumstance, the other is an active drive to achieve great things together.
In this guide we'll cover:
Let's explore working together in more detail.
The benefits of working together
Teamwork is an essential part of any happy and effective team. When you work together, you get to use everyone's skills, expertise, and ideas — and support each other in areas where you're individually weaker.
Some of the best benefits of coming together as a team include:
😊 Increased employee morale
👋 Opportunities to build teamwork and collaboration skills
🔗 Higher productivity and engagement levels
📘 Chance to fill any individual skills gaps
🗨️ More diverse opinions and ideas
🗺️ Opportunities to learn from each other
📝 More people to share the workload with
🏆 Chance to achieve something greater than working alone
Working as a team is the best way to achieve team goals, build relationships, and boost morale. It takes a conscious effort to collaborate and understand each other, but doing so helps unlock the benefits of working together.
10 ways to work better together as a remote team
We know how valuable working together can be. It not only helps teams stay productive, but it brings us closer together too. It's not always easy when you work remotely though, with recent research finding a 25% drop in cross-team collaboration in a remote work environment.
Team collaboration doesn't have to be challenging in a remote space, though. Here's how to get your team members on the same page, so you can achieve even better things together — no matter where you are in the world.
1. Develop your team culture and ground rules
The best teams have a strong team culture, where everyone feels understood and valued. Take some time to develop your team culture and create a real sense of community amongst everyone.
As part of your culture, establish some ground rules for key areas like communication, respect, and engagement. Bond over shared values, discuss where you differ, and build something that you're all proud of.
2. Set and share your goals
Half of the battle when it comes to working together is understanding exactly what your goals are. Define a clear common goal, and how you're working to achieve it. It's much easier to reach cohesion if you know what you're working towards.
Make goal setting, encouragement, and celebration real team efforts. Bring the team together to decide what matters most, then plan your way to victory. Host employee awards that recognize people's achievements, and plan a remote event to celebrate a successful year. Use this to help motivate everyone on your team and make them feel appreciated.
3. Advocate for open communication
Working together is tough if you're used to getting on with things and working in silos. Change things up and start fostering a culture of open communication for better team relationships and collaboration.
Embrace true open communication with our Open Forum feature. Create discussion channels where people can raise concerns, make anonymous suggestions, and talk about what matters to them. Make open communication part of your everyday routines, and encourage your team members to take part.
4. Create shared interest groups
Teamwork is built outside of the meeting rooms too. Establish interest-based social groups that your team members can take part in, and give them fresh ways to get to know each other outside the group chats.
Maybe it's a weekly D&D evening, or a book club, or a Slack channel dedicated to people that love traveling the world. Creating these groups helps forge connections, build better relationships, and improve employee engagement.
5. Understand each others' communication and working styles
We all work differently, and when we come together as a group sometimes those styles can feel new or confusing. Take some time to understand how you all work best, and how to tap into your nuances and quirks to build a stronger team.
Consider this not only as a chance to understand how everyone works best, but to find new ways to make them feel even more welcome. To build inclusivity into your meetings, teams, and projects, tailor your approach to the individuals you'll be working with. This might mean switching to weekly team check-ins instead of remote meetings, staying in touch more frequently, or using a new tool (like Polly!) to help you communicate better.
6. Host team events and activities
Often the best relationships are built in the social moments that happen around our work life. These events bring people together and help you improve remote employee engagement at the same time, so they're well worth investing in.
Plan a mix of problem solving, team building, and wellness activities and events. Get your team members' personalities and goals, so you can engage with them right from the start. Use these moments as a chance to slow down, relax, and simply connect with each other — without the distractions of work in the way.
7. Know everyone's role and responsibilities
If you're not sure who to reach out to about something, you're less likely to do it — so a problem might go unnoticed until it's too late. Avoid this roadblock by being clear and open about everyone's roles and responsibilities.
Create a visual structure of the team, with lines that denote who has decision-making abilities. Define roles and share what each person is accountable for. Don't be afraid to make this more casual and add in people's favorite foods, jokes, and an interesting fact or two.
Encourage people to be self-sufficient, but also welcome open questions in meetings and encourage people to introduce themselves to any newcomers on calls.
8. Hold each other accountable
Success is rarely a solo effort, which means that we often need to hold one another accountable. Foster a culture where nobody is afraid to ask members of the team where they're at with a task, and where support is freely given if anyone's worried about making a deadline.
This goes hand-in-hand with a culture of open communication, as you empower your team members to ask questions, be curious, and be direct. Make staying accountable a joint effort, and supporting everyone to contribute to team performance a top goal.
9. Check in regularly
Working together as a team is even harder when you work remotely, so don't forget to check in with each other frequently. This is your best way to identify challenges quickly, offer support without delay, and stay on top of project tasks together.
Regular check-ins help you know what's happening and let your team members know they're on your mind. If you're not sure what to ask, check out our list of 21 simple yet powerful check-in questions — or use our remote pulse check-in template to quickly get a feel for how everyone is doing.
10. Get to know each other as individuals
We spend so much of our time working alongside others without ever really getting to know them. If that's true for your organization, reshape your culture to focus on learning more about your team members and discovering all the amazing things they do, are, and care about.
Knowing more about the people around you helps you connect with each other and work better together. You can bond over a shared love for corgis, offer support after a tough breakup, or get excited about a new series of your favorite TV show. Discover more about your team members through fun polls, Zoom icebreakers, and team building trivia questions. Remember what you learn about each person so you can ask them about these topics later.
Make working together easier with Polly
Teamwork is about more than just showing up to a meeting on time and getting your part of the project finished. It's about collaborating, learning, respect, support, and having fun together. Add more of the ideas above to your team culture and find better ways of working together.
Build stronger teams and make staying in touch effortless with the help of Polly's employee engagement features. Check in with your remote team, celebrate success, and promote open communication — all without leaving your team communication app.
Try Polly for free to instantly improve your employee engagement.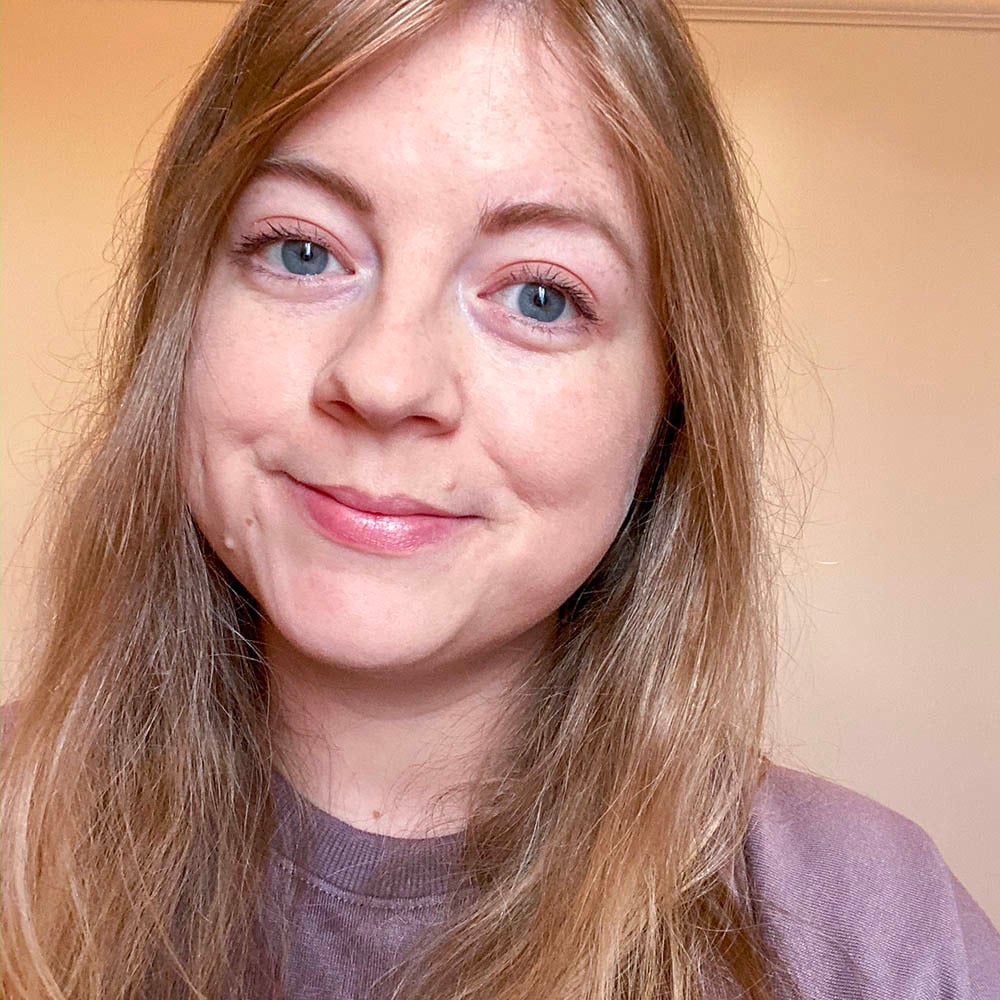 Nicola Scoon is a freelance writer that's passionate about employee engagement and better workplace experiences. She draws on her experience in internal communications to help companies create content that empowers, encourages, and motivates people to create better experiences for all.