It's getting harder than ever to retain your most valuable team members. Research shows that even though 53.2% of companies are investing more in employee recognition, keeping hold of great talent remains tough.
These cold, hard facts make it clear that it's more crucial than ever to have an impactful employee engagement strategy. Refresh your approach to reward, recognition, and participation with these top employee engagement ideas.
How to find the right employee engagement ideas for your team
There are almost endless employee engagement ideas out there. From virtual parties to enhanced onboarding processes, there's a way to improve almost every interaction you have with your team members. That doesn't mean you should try them all, though.
Here's what to consider when deciding between different employee engagement ideas:
✅ Relevance — Does this help us reach a goal?
🙋 Excitement — Will our team members be excited to try this?
💰 Affordability — Does this work with our budget?
🏝️ Practicality — Can we make this happen?
💚 Buy-in — Can we get buy-in from the senior team and our employees?
👋 Culture — Does this fit with our company culture?
📝 Workload — Does our team have the time and energy to engage with this?
⚙️ Systems — Do we have an easy way to manage this?
Asking yourself these questions will help you figure out what works for you and what doesn't, so you can put together an employee engagement plan that's perfectly tailored to your team.
15 meaningful employee engagement ideas to consider this year
Ready to start building your ultimate list of employee engagement ideas? Take a look at some of these initiatives and activities to see how they match up against your needs, wants, and plans.
1. Host 1:1 meetings with different people
Team meetings are standard, but 1:1 meetings with people outside your immediate team can be a great way to increase engagement right across your company.
Introduce 1:1 video calls as part of your welcome process for new employees, or as a way to connect with different departments. Use our 1:1 meeting coordination template to quickly set up a time to meet with someone, and customize the questions so they're super relevant to the meeting.
At Polly, we've also used Donut to coordinate spontaneous meetings with team members that aren't in the same teams.
2. Create a culture of feedback
Feedback is one of the best ways your team members can understand the impact they have on the company. Make giving and receiving feedback part of your company culture to encourage better personal and company growth.
We have lots of great templates to help you out here — try our manager feedback or direct report feedback templates to share thoughts on employee performance, or our meeting feedback template to collect valuable insights on your last meeting. With our native apps for Slack, Teams, and Zoom, you can also collect valuable in-context feedback from your team members. The beauty of using Polly for feedback is that it can be anonymous — giving everyone a voice.
3. Encourage learning and innovation
It's hard to make progress if you're standing still and, for a lot of people, that's key to their job satisfaction. Encourage your team members to seek out new learning experiences to further their personal and professional goals.
Give your team members access to a learning fund so they can explore different interests and skills. Host professional development webinars, brainstorming sessions, or hackathons, and invite people to contribute to discussions around strategy and growth. These are all great ways to foster a culture of curiosity and learning.
4. Run an employee survey
How your employees feel about their work environment and culture has a huge impact on their happiness and productivity. Get comfortable with asking for employee feedback with surveys, questions, and polls to understand what they're thinking.
Coming up with questions for your survey can feel like a challenge. That's why we've created this effective employee engagement survey template that you can send out quarterly. For a super short but effective employee satisfaction survey, try our employee NPS template. Sending surveys in Slack or Teams has been shown to increase engagement and raise response rates by 7-10x, giving you more data to work with — so it's a highly impactful idea to add to your list.
5. Revisit your company values
Depending on how long you've been around, it might be a while since you last reviewed your company values. Now's the perfect time to revisit them and reflect on whether they're still relevant. If not, it's time to make a change.
Get your team members involved in the process and run a session to evaluate your company values. Ask for feedback and move forward with revamped values that match your company culture as it is now. Use this as a spark to inspire further employee engagement through activities that reflect your values.
6. Create virtual interest clubs
There's more to the employee experience beyond the work that gets done. Encourage people to build better working relationships and have fun with virtual interest clubs. Ask your team members about their passions and interests, and empower them to create virtual meetups or spaces where they can talk about what they love.
At Polly, we have a cooking channel where people discuss recipes and host live Zoom cooking shows. This is a great way to boost employee engagement in a natural way that can translate to better communication right across the workday.
7. Refresh your pay and benefits
Culture and relationships play a role in whether people stay or leave, but pay and perks are still popular employee retention methods. If there's room in your budget, update your pay and incentives so they're highly competitive and give your most valuable team members a reason to stay.
Reward hard work and create a better work-life balance with perks like flexible working hours, gym memberships, mental health support, and bonuses. These incentives not only enhance your overall offer, but they can help reduce burnout and contribute to a happier workplace. To find out which perks to introduce, use our HR benefits template to uncover people's top priorities.
8. Host a virtual event
We're big fans of regular check-ins and activities to boost remote employee engagement, but that doesn't mean you can't host one-off events too. Virtual events are a wonderful way to create engaging, feel-good moments that your team members can look forward to.
Plan a mix of team-building activities and special events that celebrate milestones — like a birthday party, or a happy hour to celebrate an award win. Great employee events are all about giving people a place to relax, build relationships, and feel celebrated.
At Polly, we set up a virtual escape room challenge where cross-functional teams raced the clock to see who could finish the fastest. This idea was initially brought forth by a team member in response to the People Ops team sending a polly using our suggestion box template.
9. Encourage volunteering
Sometimes the best way to encourage engagement is to leave work behind and focus on something completely different. Encourage a culture of volunteering and giving back to the community, and make an impact beyond your own front door.
Give your team members time in their work schedule to pursue volunteering and community projects, or find an initiative you can work on together as a team. Ask people to share what they've learned through the experience with the people around them.
At Polly, we have a dedicated volunteering channel in Slack where people coordinate activities and share their experiences.
10. Shout out about people's achievements
Employee recognition remains one of the best ways to create a culture of engagement. If people feel appreciated, they're more likely to engage on a regular basis. Create opportunities to celebrate people's hard work and success — whether that's professional or personal.
Before you go all-in on public shoutouts, check in with your team members to ask how they'd best like to be recognized. For some, this might be a social media shoutout. For others, an opportunity to host an internal "ask me anything" session might be more rewarding.
During our monthly all-hands meeting at Polly, we dedicate time to give shout-outs to team members that have lived up to company values, gone above and beyond for someone, or closed a project successfully.
11. Revamp your internal communications
Your internal communications are another, regular way you can encourage engagement between you and your team members. Use this to your advantage and refresh your internal comms plan to make sure it meets your current needs.
Survey your team members and ask what they'd love to see most. Maybe they'd be happy to contribute to an internal newsletter, or they'd enjoy a catch-up thread on Slack that covers what's been achieved that week. Our weekly team check-in template is perfect to help prompt discussions and engagement around current challenges and achievements.
12. Infuse interactive fun into meetings
Don't be afraid to sprinkle some lighthearted entertainment into your meetings. This can be a great way to refresh and make remote employees feel closer to each other. Polly offers several social games that are quick and easy to set up, including trivia, quizzes, icebreakers, and hot takes.
We created Polly Trivia so you can create, run, and enjoy a game of trivia in Slack or Microsoft Teams in just a few clicks. Stick with our recommended team trivia questions, or ask people to suggest topic ideas for another way to encourage engagement.
At Polly, we often play trivia at the end of our all-hands meetings if there's some time left on the clock, but sometimes it's just fired up spontaneously for a change of pace on a mid-week afternoon!
13. Create an internal resource center
Sometimes our team members don't get involved in things or speak up because they're not sure what's happening or how something works. Empower your people with knowledge by creating an internal resource center that has everything they need.
Plan, create, and share content that can help employees through a process, learn about your product, or feel supported at work. Add this to a central resource center that you can update and build over time, so it becomes a living, easily accessible library of information and ideas.
At Polly, we've created our own version of this using Notion. The Polly Handbook is a resource guide for new and existing employees, and everyone is encouraged to add information that may benefit the broader team.
14. Improve your onboarding and exit processes
Being a new hire is exciting but daunting. A clear, user-friendly onboarding process can go a long way to helping someone feel settled and ready to join in. Further down the line, engaged employees are more likely to stay — giving you a lower employee turnover rate. Make sure your hiring process and exit processes are both optimized, with plenty of room for communication, feedback, and sharing.
Revamping your onboarding process from scratch isn't an easy feat. To make things simpler, use Polly to create an intuitive employee onboarding process — complete with automated check-ins and useful insights.
15. Offer a personalized home office setup
It's easy to provide a functional workspace in an office, but with remote work, it's more challenging. Create an opportunity to get to know your team members better and a work environment that's perfect for them with a personalized home office package.
Provide your team members with all the tech equipment they need for their office space, plus a budget to cover things like furniture, decor, and plenty of healthy snacks.
At Polly we do this with an annual stipend, so our team members can get what they need to be productive at home. Once they're all set up with their dream home office, stay in touch to see how things are going with our remote pulse check-in template.
Make employee engagement a priority
Your company wouldn't be what it is without the people that you call coworkers. Celebrate their hard work and make them feel valued with a collection of meaningful employee engagement activities.
Shift your focus to building better experiences for your team members with Polly's intuitive employee engagement tools. Run surveys to uncover challenges, seek and offer feedback, schedule meetings, and celebrate achievements — all without leaving Slack or Teams. It's an easier way to create connections with your employees over what matters most.
Try Polly for free to instantly improve your employee engagement.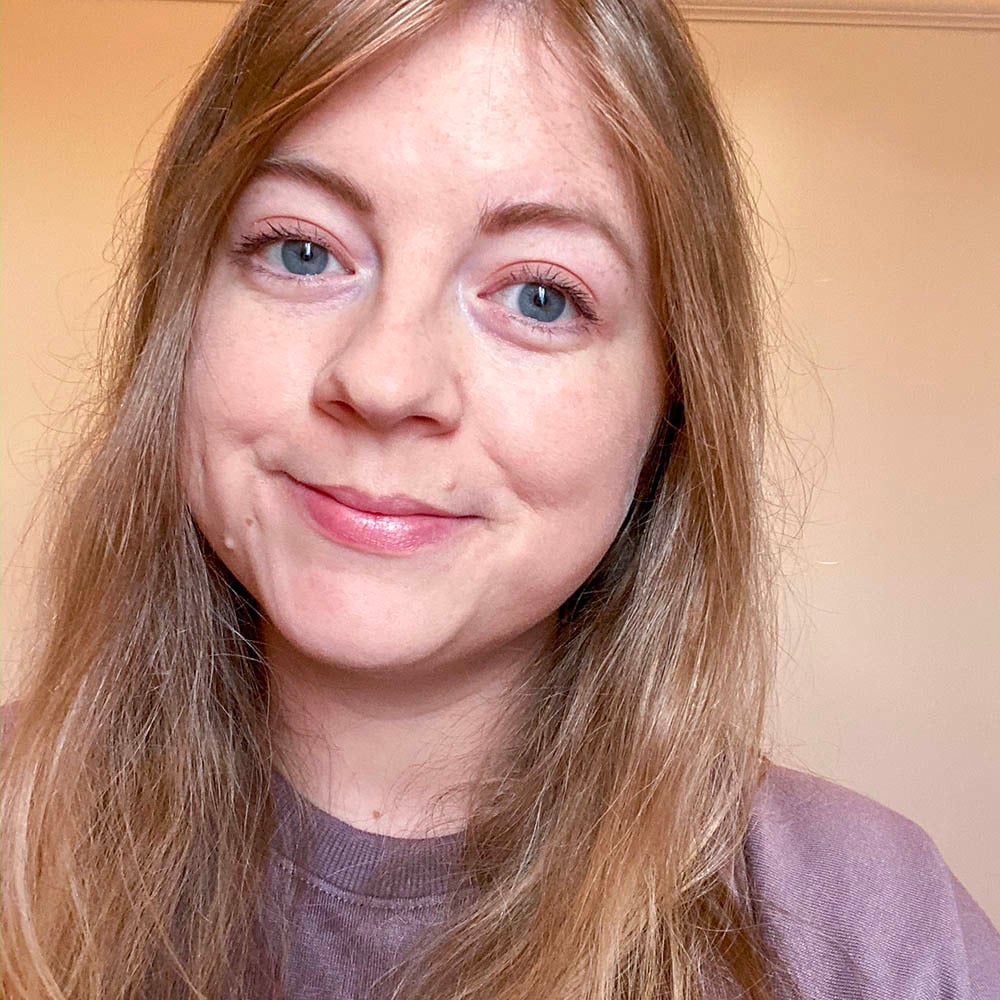 Nicola Scoon is a freelance writer that's passionate about employee engagement and better workplace experiences. She draws on her experience in internal communications to help companies create content that empowers, encourages, and motivates people to create better experiences for all.