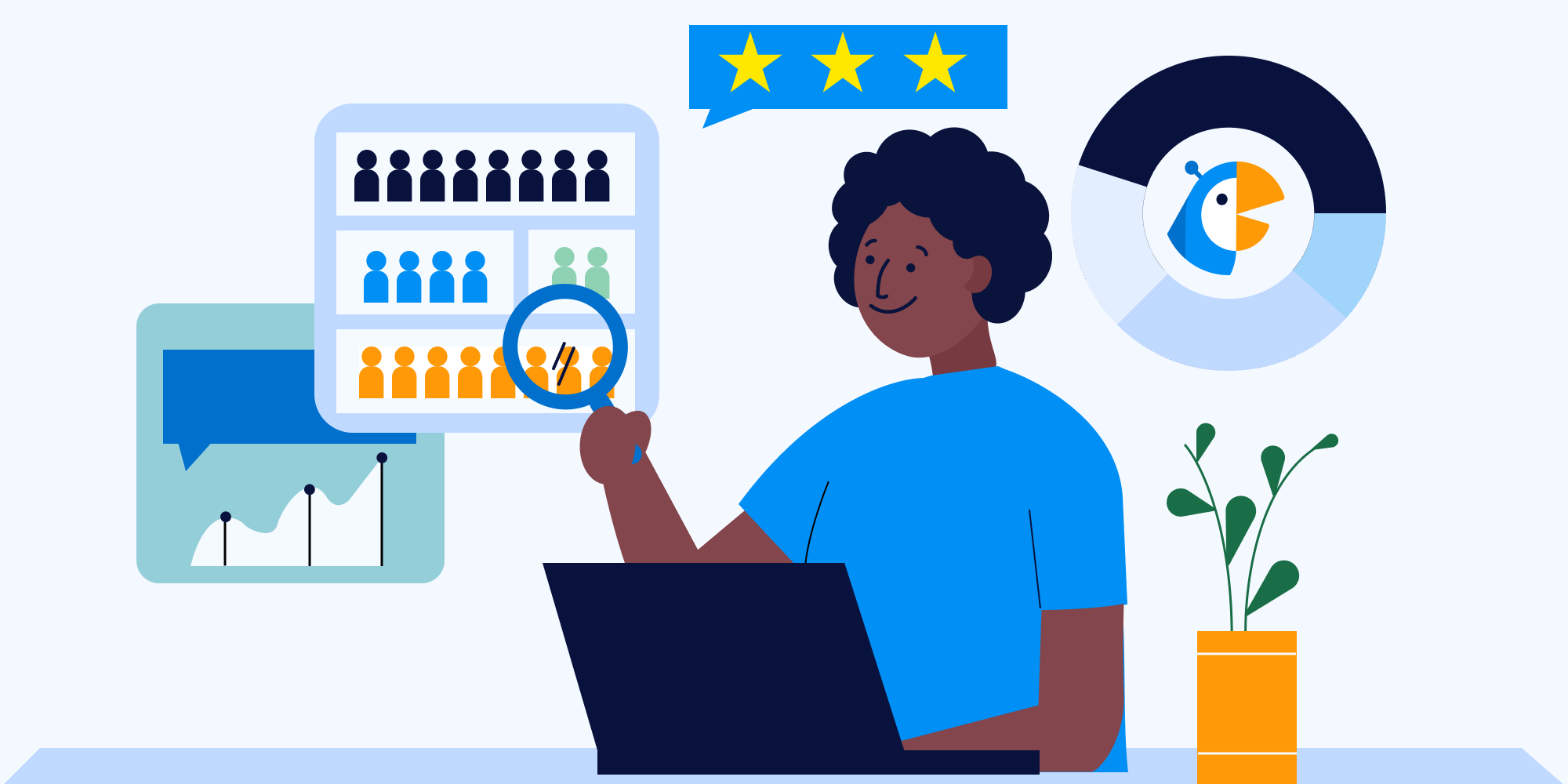 Optimizing your employee surveys might not be on the top of anyone's list, but it's an untapped source of valuable data. Well-run anonymous surveys give you fresh, honest insights into what's working and what isn't — so you can make positive changes and act fast before tiny roadblocks become huge barriers.
In this guide, we'll cover:
Let's explore anonymous online surveys in more detail to understand why they're so popular, and how you can optimize your process to create better survey results in the future.
What is an anonymous survey?
An anonymous survey is any type of survey where the results aren't linked to an individual. With anonymous surveys, we avoid collecting any personal identifiable information so that the respondents can give their honest feedback without worrying about it being linked back to them.
We typically see anonymous surveys used to get valuable data about:
It might feel like you're missing out on the chance to follow up with your respondents, but the anonymity you offer helps you get better results.
Why anonymous surveys are so useful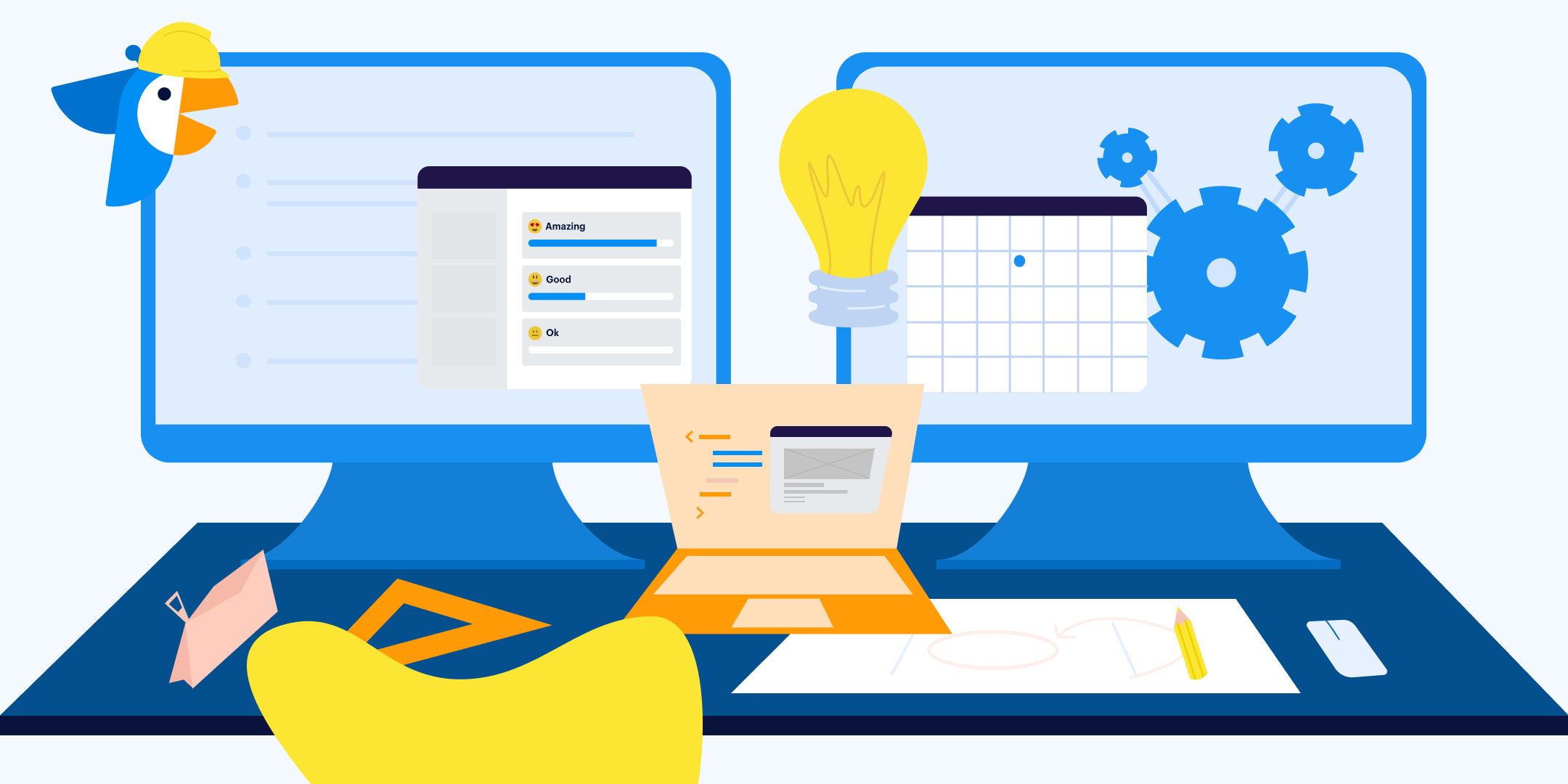 We've touched on one of the most valuable reasons to choose anonymous surveys — the chance to get honest answers — but this type of survey offers you many more benefits beyond this.
Anonymous surveys are popular with HR teams, managers, and employees because they:
Promote honesty and transparency

Encourage higher survey response rates vs. non-anonymous surveys
Anonymous surveys don't just help you get more truthful responses, but you gain the opportunity to collect a greater amount of data from a wider variety of your team members. You can then use these insights to shape your culture, processes, and direction in a more positive way.
8 ways to improve your anonymous surveys for better results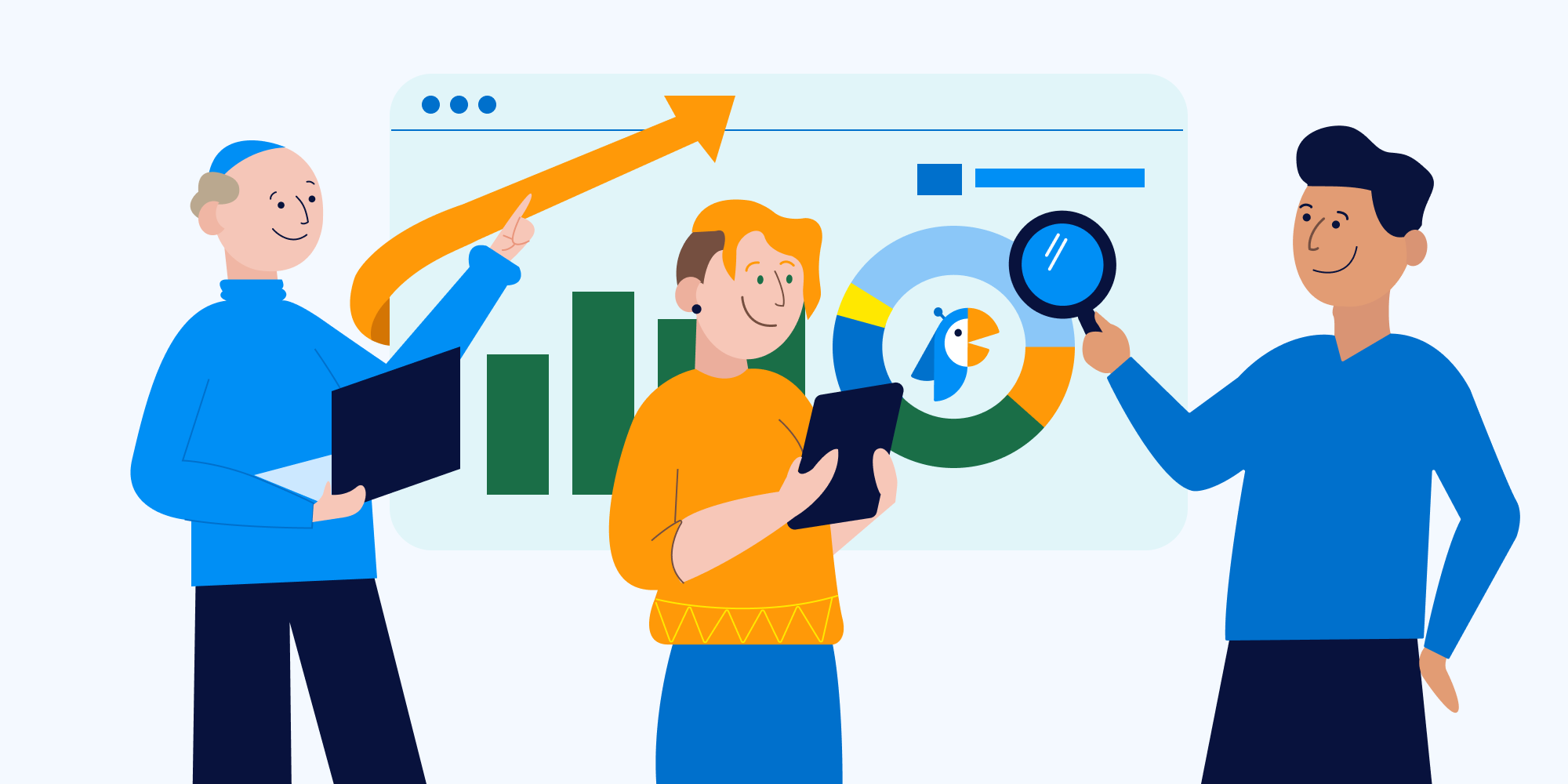 It might sound easy to set up a survey from a template and send it to your employees, but there's a better way to get more impactful results. Whether you want to improve your existing surveys or this is your first time, here's how to create an anonymous survey that gets results.
1. Decide what your goal is
Before you start writing your questions, figure out what the goal of your survey is. Without this, it's easy to start assembling random questions that have no real flow or purpose.
Decide whether you want to run an annual survey to capture insights on employee engagement, or whether your focus is on employee morale and satisfaction instead. Maybe you'd like ideas to help you innovate, or honest criticisms of a recent project or launch. Understand what your goal is, so you can shape your survey to get the best results.
2. Choose the right survey software and format
Once you know your goal, you can find the right survey format and survey tool to help you build your feedback questionnaire. Consider how many questions you'd like to run, what question types you'll use, and how you want people to interact with your form.
If you want to run an engaging quarterly employee survey, pulse survey, or capture Net Promoter Score (NPS) insights, look for a survey tool that offers an integration with Slack or Microsoft Teams — like Polly. Being able to run these short surveys in spaces that your team members already use can help with engagement levels. With Polly, you can also segment your anonymous data to gain demographics insights — without compromising on people's anonymity.
Not sure whether to use a survey platform like Simple Poll or an engagement app like Polly? Check out our Simple Poll vs. Polly comparison.
3. Offer an introduction
Being faced with an employee feedback survey page and no explanation for what it is can be daunting for your employees. Give them the best chance at understanding your goals and how they can help with a thoughtful introduction.
Add a short and informative introduction to your survey to encourage your team members to stay and complete it. Mention what the survey is, why you're asking for their feedback, and how you plan to use the data. Reassure your team members that the results are anonymous and won't be tied to their profile in any way, so they feel confident enough to answer honestly.
4. Keep your questions short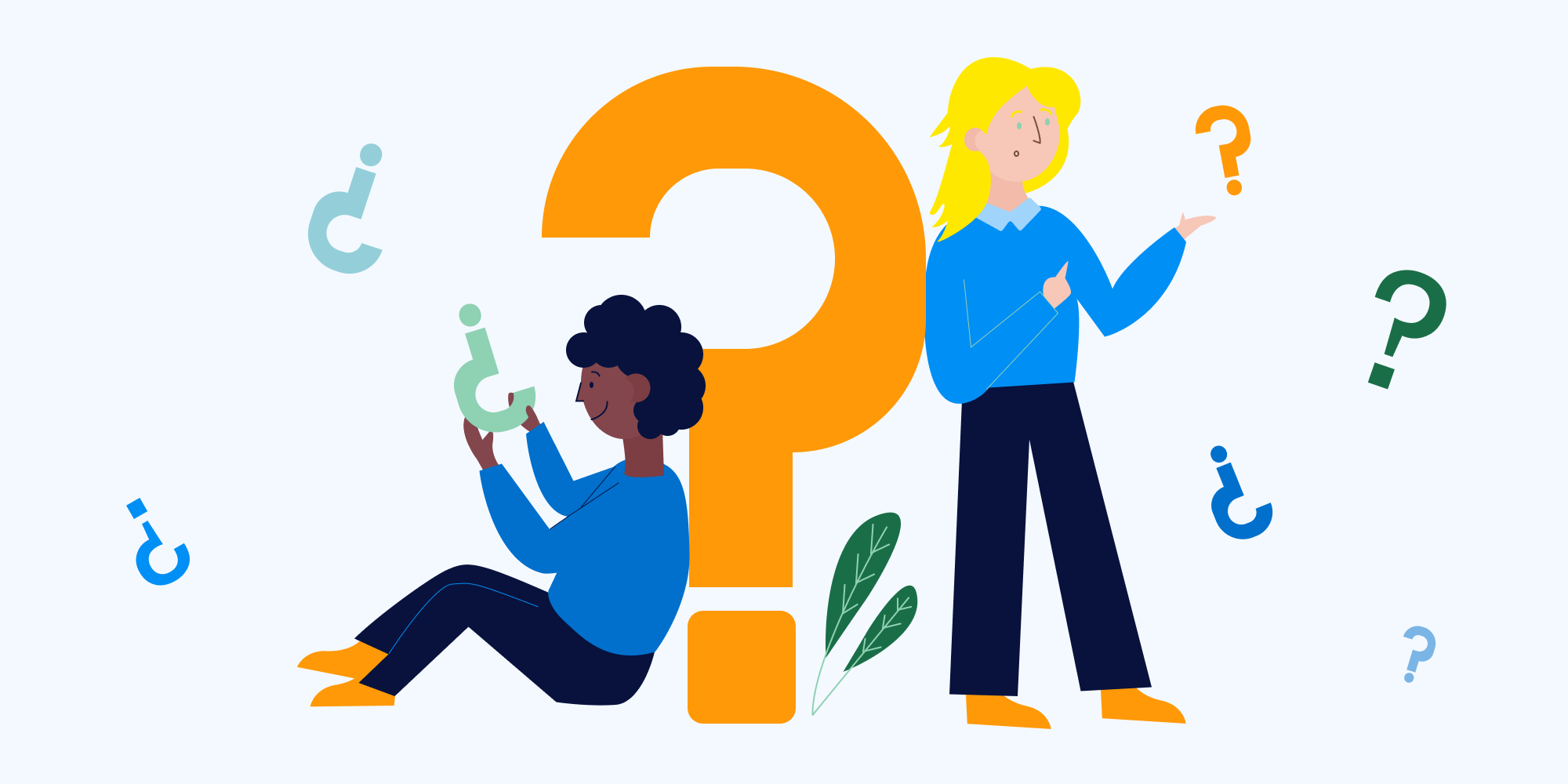 For your busy employees, responding to your employee survey means they're taking time away from their other work. Respect their time, and encourage more survey participants to complete the whole thing, by keeping your questions simple and short.
Think about your goals, and craft employee survey questions that help you uncover data to reach them. Encourage employees to engage with questions that ask them to name "one thing" or "rate on a scale of 1-10," so they can narrow their focus and avoid getting lost or distracted.
5. Check your survey questions for identifying details
It's easy to remove any fields that ask for your employees' name or email address, but there are other identifiers that might make your survey less than anonymous. Review your survey questions fully to make sure you're not accidentally linking the responses to any individuals.
Check to see if any of your questions reference or request a job title, department, specific duties, or location. While asking someone to share their region might help you monitor trends, if they're one of only a handful of team members in that area it'll soon be clear which survey responses are theirs.
6. Set a deadline for responses
Even team members with the best of intentions get distracted sometimes. Give your employees a deadline to send in their anonymous survey responses, so they're more likely to get back to you.
When you send out your anonymous feedback questionnaire, mention the closing date. Remind people that the closing date for responses is closing soon, and send a final reminder the day before it's due to close. Stop collecting responses after this date, but let people know they can always use your Open Forum to raise issues or ideas at any time.
7. Schedule time to review your survey results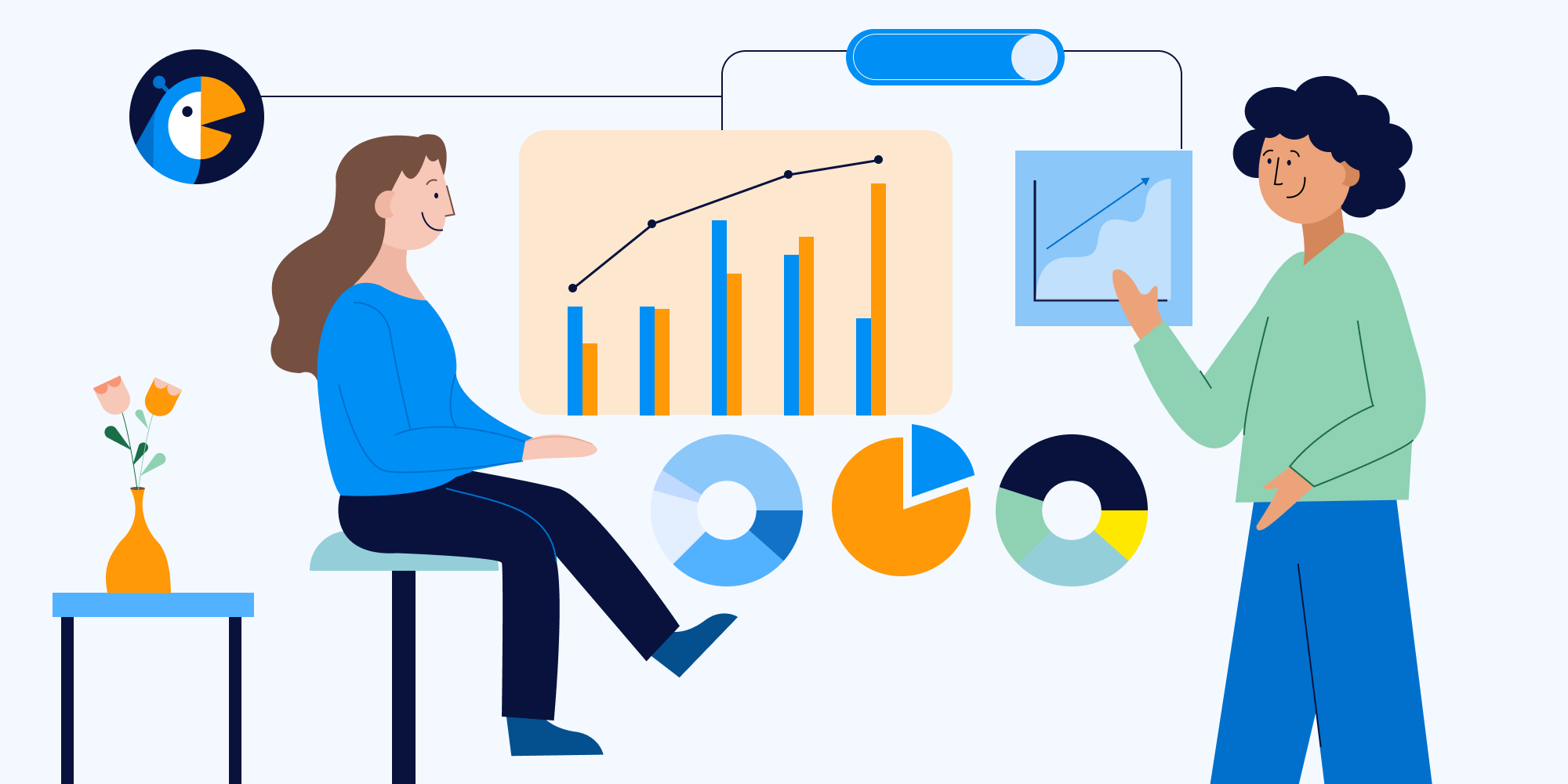 Getting people to fill in your survey is great, but it's only worthwhile if you actually do something with the survey data. Schedule some time, solo or with your team, to review the results and put some plans into action.
Gather the right people and host a video call to talk over the results. Review trends, make action plans to deal with complaints, and look for ways you can overcome roadblocks. Highlight ideas and tips, and see which you can work on to make positive improvements.
8. Share insights with the wider team
Reviewing the data with your team isn't enough. For the most impact, share employee engagement survey results with all of your employees. They contributed their feedback and ideas, so it's only fair to give them insight into any trends that came up.
Host an all-hands meeting or put together a deck and share the slides in Slack or Teams, and invite people to read, discuss, and share their thoughts. If you're using Polly's Open Forum, there's also the opportunity to send a follow up message to the sender to discuss further — without disclosing the respondents' identities.
Talk about what you're going to do with these results, and share any action plans you're working on. Not only is this a great way to express gratitude for your employees that contributed, but it reassures them that you take their feedback seriously and will act on it.
Get employee feedback the easy way with Polly
Anonymous surveys give you a valuable way to understand what your employees honestly think. They help you uncover issues, criticisms, and wishes that people feel they can't share openly — and give you the chance to address them and build a stronger company culture.
If becoming a feedback-focused company is one of your goals, bring Polly onboard as your employee engagement co-pilot. Polly can help you schedule and run anonymous surveys, and capture feedback at any time with features like our Open Forum. Explore our employee engagement features and see how Polly can help you make the most of your employee feedback.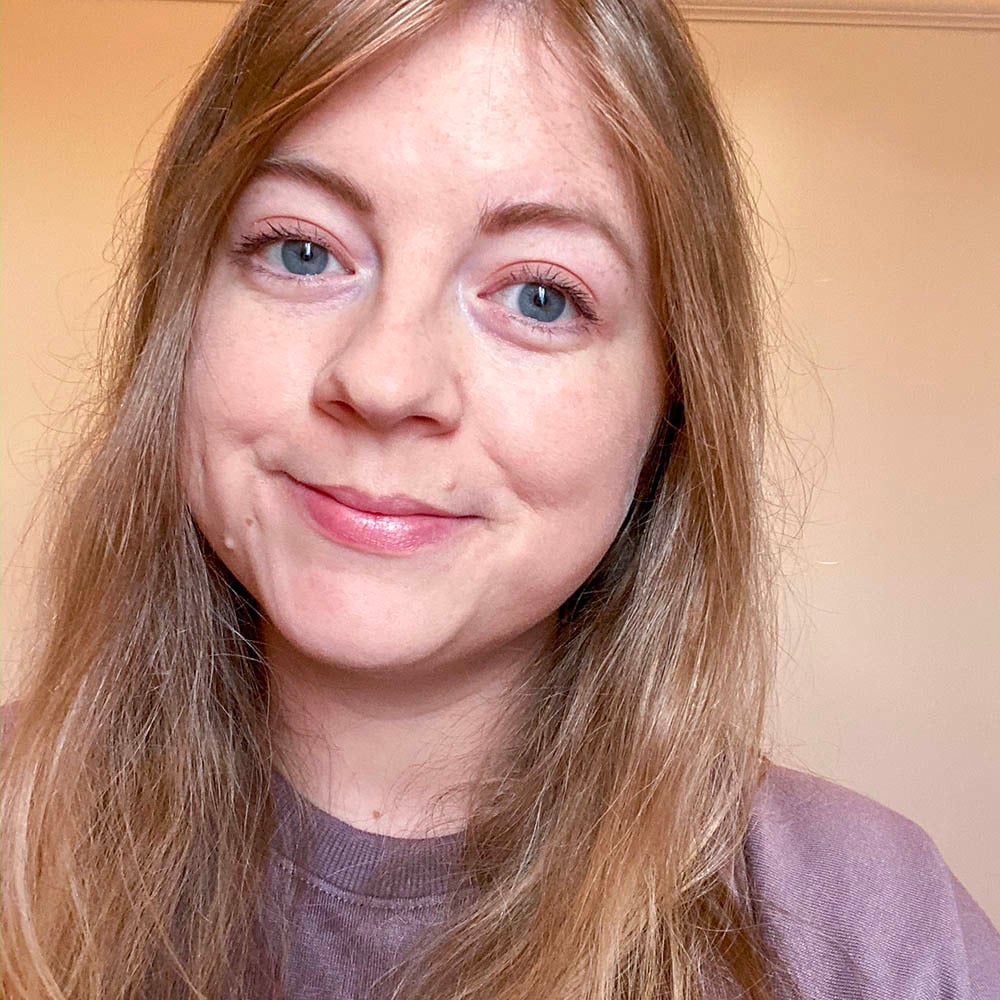 Nicola Scoon is a freelance writer that's passionate about employee engagement and better workplace experiences. She draws on her experience in internal communications to help companies create content that empowers, encourages, and motivates people to create better experiences for all.