The world of internal communications is filled with challenges. You need to find the right message, use the right channels, and have the right resources in place to connect with your audience. Even if you have a strategy or goal in mind, knowing how to get there is tough without a plan.
That's where an internal communications plan template comes in. With an effective plan, there's no more stumbling around in the dark—instead you have a clear roadmap guiding you towards success.
In this guide, we'll cover:
Let's take a closer look at communications plans and how having a template can make the whole process easier.
What is a communications plan?
Your communications plan is a guide that sets out what your goals are and how to achieve them. It's a roadmap for how to lead communications and deliver the right message to the right audience at the right time.
A communications plan might sound like a communication strategy, but the two are different. A strategy gives you the top-level on why something should happen, and the plan is the action plan beneath it. It's a practical document that guides your team members on exactly what to do.
There are lots of different types of communications plans, including:
Marketing communications plans
Project management communications plans
Crisis communications plans
Internal communications plans
In this guide we'll focus on how you can connect with your internal audience using a communications plan template, but the tips and strategies translate well to other types of plans too.
Why you need a communications plan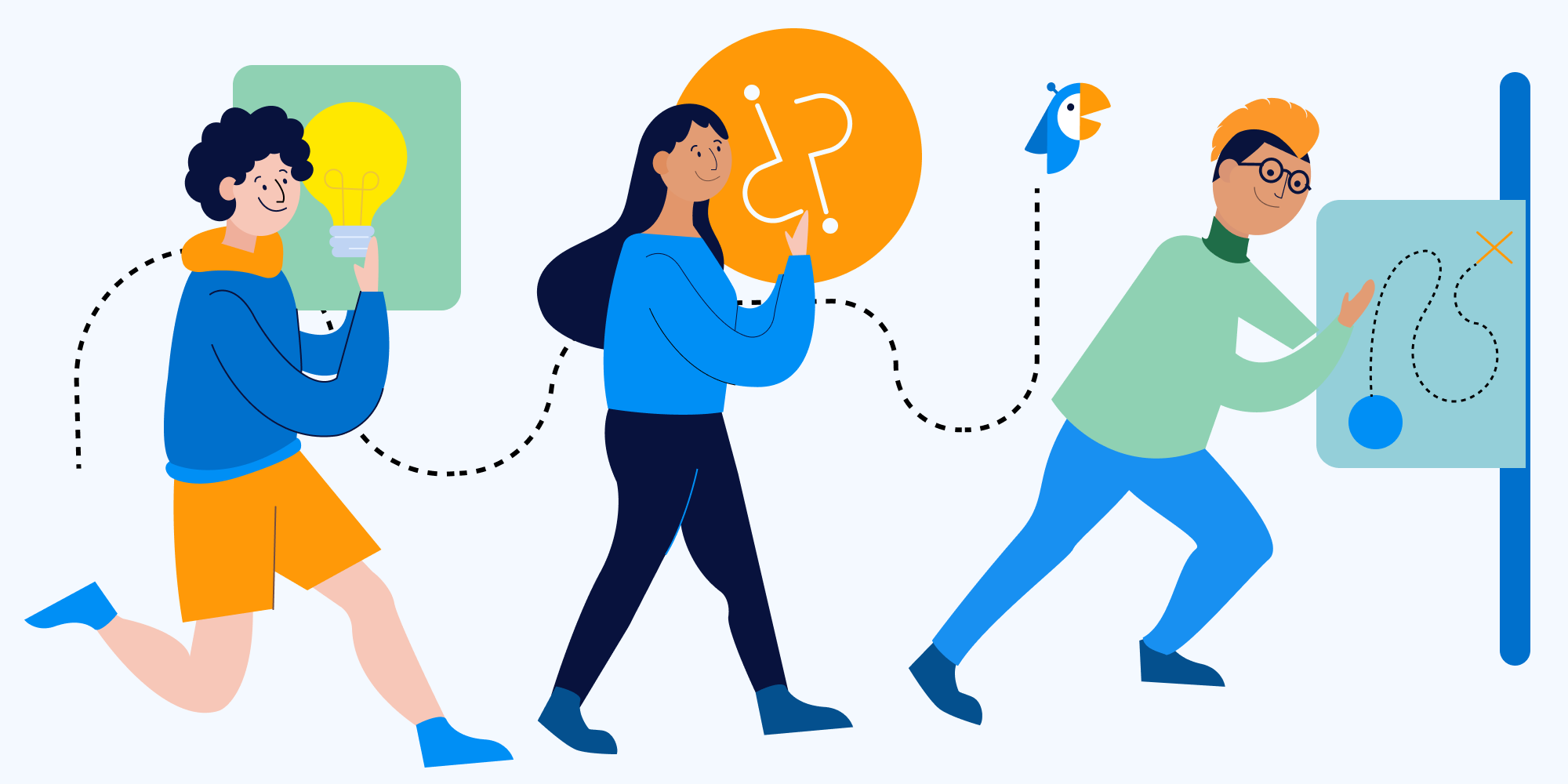 A good communications plan gives you an action plan to follow—one that matches your strategic goals and needs. It outlines what you and others can expect, which route to take, and what you expect the results to look like.
Having a strategic communications plan makes it easier to:
🎯 Invest your efforts into internal and external communication that matches your goals
🗺️ Give your team direction on how, when, and where to communicate
🙌 Make communication more intentional, strategic, and frequent
😀 Remove confusion and avoid miscommunication in the workplace
⚒️ Identify the best tools and resources to support your communication strategy
📣 Communicate effectively with different groups—including team members, key stakeholders, and the public
An action plan for how you'll deliver internal comms shouldn't be a "nice to have" but an essential if you want to rally your team behind your mission, communicate clearly, and foster a thriving culture.
9 steps to better internal comms
It's almost impossible to lead communications in an environment where you have no plan. But coming up with a strategic plan takes time and effort. A good communications plan can help you get closer to your goals more quickly.
Fast track your way to success with these steps, and then use the templates in the next section to make your comms plan even better.
1. Audit your current communication efforts
Before you jump into coming up with an exciting action plan, first review where you're currently at. Examine all of your current internal communications and evaluate what works, what doesn't, and what you can improve.
Use survey results and insights to understand which channels work for your audience, how often they're likely to engage, and which types of content and messages resonate with them the most. At the same time, get to know what they don't like, and which channels never get engagement—so you can avoid making the same mistakes in the future.
2. Define your target audience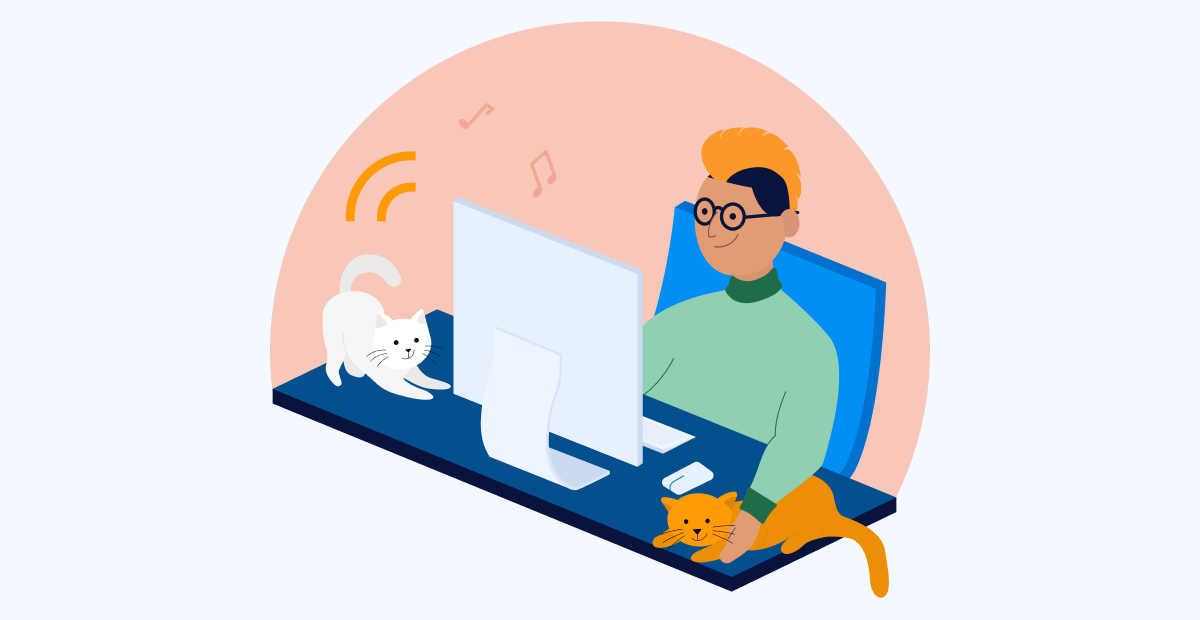 Building a strong communications plan starts with knowing your audience. Without this, you can't create the kind of targeted messages that will really make an impact.
For your internal communications plan, your audience is going to be your employees. For other types of plans, this might be project stakeholders, members of the public, or potential investors.
Within your audience, think about their demographics, contact preferences, and personalities. Not everyone is alike, and your plan needs to consider that you'll need to use different channels and communication styles to reach everyone.
3. Set communication goals
An effective communications plan needs a goal to steer you in the right direction. A relevant SMART goal gives you a target to aim for, a guide to follow, and metrics you can use to measure your progress.
When trying to figure out what your communication objectives are, look at your business objectives and mission statement first. Next, consider your current challenges and what deliverables can help you improve them. You might decide to set a specific goal to increase employee morale by X% if you notice a lack of engagement, or to combat low morale and increase your eNPS score by X points. You can add in wider supporting goals too, like to make everyone feel like they're being seen and heard or to make your internal communications more inclusive.
4. Choose the right communication channels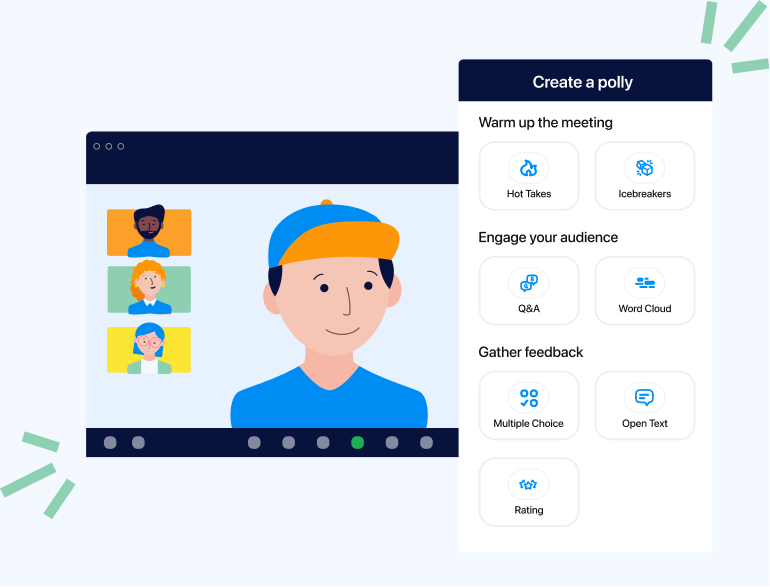 You can't be everywhere at once and do it well. Even if you exist on every channel, your efforts are likely to be spread too thin to make a meaningful impact. Focus your attention on the communication methods and channels that help you connect with your team members and get the best results.
The channels you choose will depend on the purpose of your plan and your target audience. While you might lean heavily on social media, email marketing, and press releases for a new product launch or marketing campaign, your internal communications strategy and action plan calls for a different approach. Instead, focus on channels like internal email newsletters, team building games, team chat apps, employee recognition software, and team meetings.
5. Define your voice and key messages
Internal communications can often feel like they're generic and lack personality, warmth, or connection. Take some time to review your brand voice and key messages so your team members feel aligned with what you're trying to say.
Consider your brand and company culture, and what it means to be part of your team. Think about the type of language you use, your brand's personality, and how you can bring this out in the words, phrases, and imagery you use. Use your style guide as a reference point, and develop a series of key messages and talking points that share relevant information in a way that feels authentic.
6. Set a communication frequency
Sharing messages with your team members infrequently means team members can't feel connected to your message, and might resist engaging. Communicating too often can make people feel overwhelmed and can lower engagement too. Getting the communication frequency right is a careful balancing act, but one worth investing energy in.
Review past feedback and survey results to get a feel for how often your team members want to hear from you. Apply this information to different channels, and come up with a plan that feels realistic and reasonable. This could include a monthly email newsletter, weekly pulse check-ins, and instant updates in Slack channels for anything urgent.
7. Assign team members
For your communications plan to work, you need the right resources in place. Before you deliver your plan, take a moment to assemble a project team of talented people whose job it is to help deliver the best internal comms possible.
Think about who you have on your communications team currently and what they excel at. Use their strengths and skill set wisely, and give them the communications materials and budget they need to make great things happen. Consider whether you need to outsource or grow your team, or if you can offer opportunities for other employees to get involved in the process.
8. Invest in the right communication tools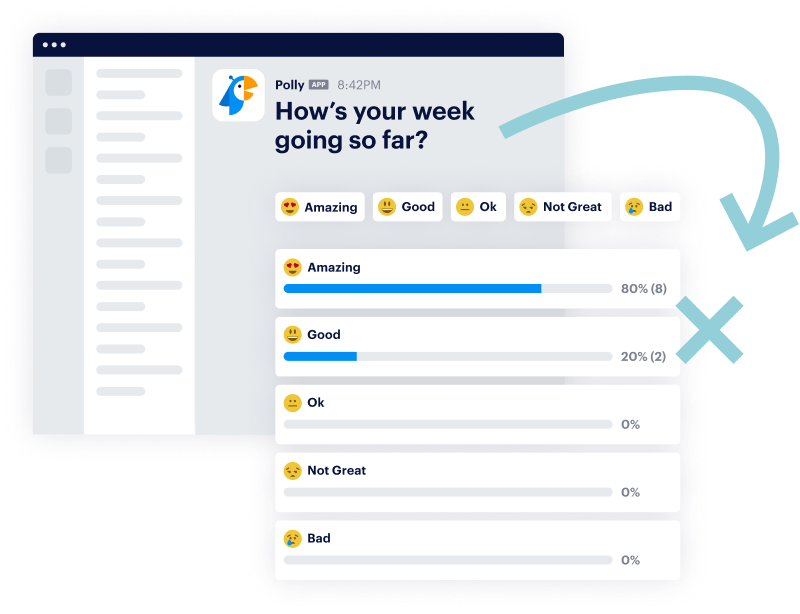 Just as you need the right project team, they need the right tools to help them get the job done. Now is the ideal time to review your existing tech stack and add internal communications tools and apps that help you improve your internal communications.
If you want to streamline internal comms and make the whole experience more engaging, invest in Polly. Our collection of internal comms and employee engagement features helps you check in with team members, gather feedback, and use this data to create even better employee experiences.
Connect with your team members in real-time or async in the tools they already use, like Slack or Microsoft Teams. Raise your response rates with easy-to-use and engaging polls and surveys, capture anonymous feedback with a Suggestion Box, and use Workflows to scale up your entire feedback process.
9. Review your communications plan
Even the best plans need to be reviewed over time. Aim to sit down and thoroughly review your action plan at regular milestones to make sure it's still relevant and engaging.
Review your progress so far, and measure which channels, messages, and moments made the biggest impact. Think about whether you need to lean more heavily on one communication method, or if you should explore adding others—like a podcast or video series. Use employee surveys to get feedback from your audience, and use this to help you improve your strategy and action plan further.
9 of the best Polly features and templates to support your internal communications plan
Polly isn't just the best employee engagement app. It's also home to lots of expertly crafted templates that help you get closer to your internal communications goals. Each of these features or templates gives you the foundation for better internal comms—whether you're sending a weekly check-in or a quarterly employee engagement survey.
Increase consistency, engagement, and results with our favorite features and communications plan templates.
1. Q&A
Discover what your team members really think and give them a voice by hosting live Q&As and asynchronous Ask Me Anything (AMA) sessions. Host a Q&A to ask for feedback on your current communication strategy, and plan another for after you make changes. Set up an async AMA channel to give your employees a direct line to ask questions to your HR, comms, or senior management team as you move through the communications planning process.
2. Suggestion Box
We can assume we know what our employees want, but the only way to know for sure is to give them an easy way to share their ideas, feedback, and comments. Use Polly's Suggestion Box feature as a safe space for all your employee feedback—giving your team members a place to share their honest thoughts anonymously.
3. Remote pulse check-in template
The remote pulse check-in template is ideal if you want to stay in touch with team members and ramp up communication so it happens consistently. Schedule a polly using this template to survey your employees on how their work is going every single week.
4. Employee NPS (eNPS) template
While you don't need to ask your team members this every week, it can be helpful to know whether they'd recommend your company to others or not. That's where the employee NPS (or eNPS) comes in. Our eNPS template gives you a quick and easy way to gather data on whether you're a great company to work for or if there's room for improvement.
5. Meeting feedback template
Team meetings and internal get-togethers form a key part of any internal communications plan. Use our meeting feedback template to get insights from others on whether they found the meeting useful, and how you can improve it for next time. Use your employees' feedback to adjust your internal communications plan further.
6. Weekly team check-in template
Get your team ready for another productive week with the help of our weekly team check-in template. This template can either support your weekly standups or act as an async replacement, giving team members an opportunity to raise roadblocks and make suggestions.
7. Meeting prep template
While your meetings need a leader, that doesn't mean they have to come up with the agenda alone. Our meeting prep template gives you an easy way to survey attendees for agenda items and suggestions, making it a more collaborative and engaging experience.
8. Ask me anything (AMA) template
Q&A and Ask Me Anything (AMA) sessions are a central part of many internal communications plans, as they allow everyone the chance to speak up and be heard. Use our AMA template to gather questions from your audience ahead of the session. Want to allow anonymous submissions? Simply toggle the feature on when you set up your polly.
9. Quarterly employee engagement survey template
Quarterly surveys remain a popular inclusion in most internal comms strategies, as they allow you to benchmark results from one survey to the next. Our quarterly employee engagement survey template gives you a series of consistent questions to repeat, designed to give you valuable insights into your team members' experiences.
Improve your internal communication with Polly
Increasing employee engagement isn't an easy task, but there are ways you can make it easier. With a strategic internal communications plan template and the right tools, you have a great place to start from.
If you want to make a big impact with your internal comms, bring Polly aboard as your co-pilot. Our employee engagement app helps you build connections, gather insights, and create a more rewarding employee experience—all from within the digital spaces your team calls home every day.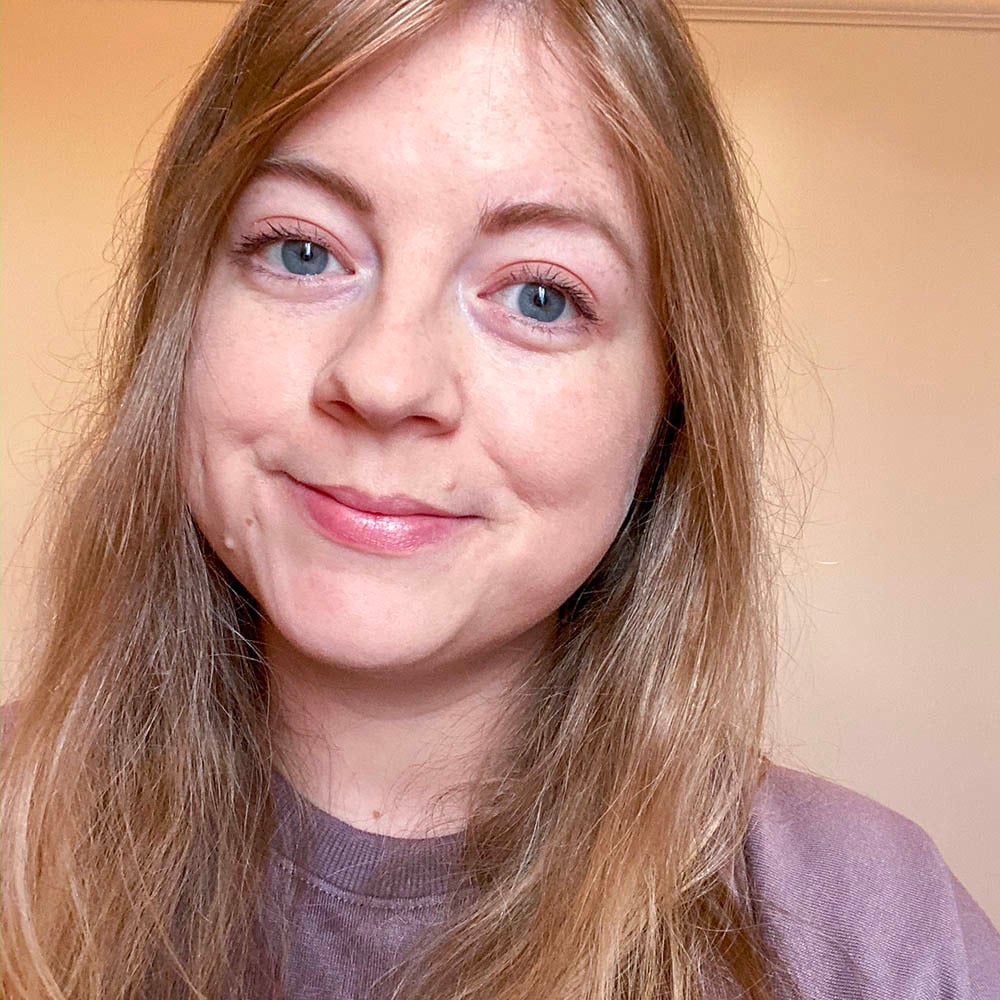 Nicola Scoon is a freelance writer that's passionate about employee engagement and better workplace experiences. She draws on her experience in internal communications to help companies create content that empowers, encourages, and motivates people to create better experiences for all.