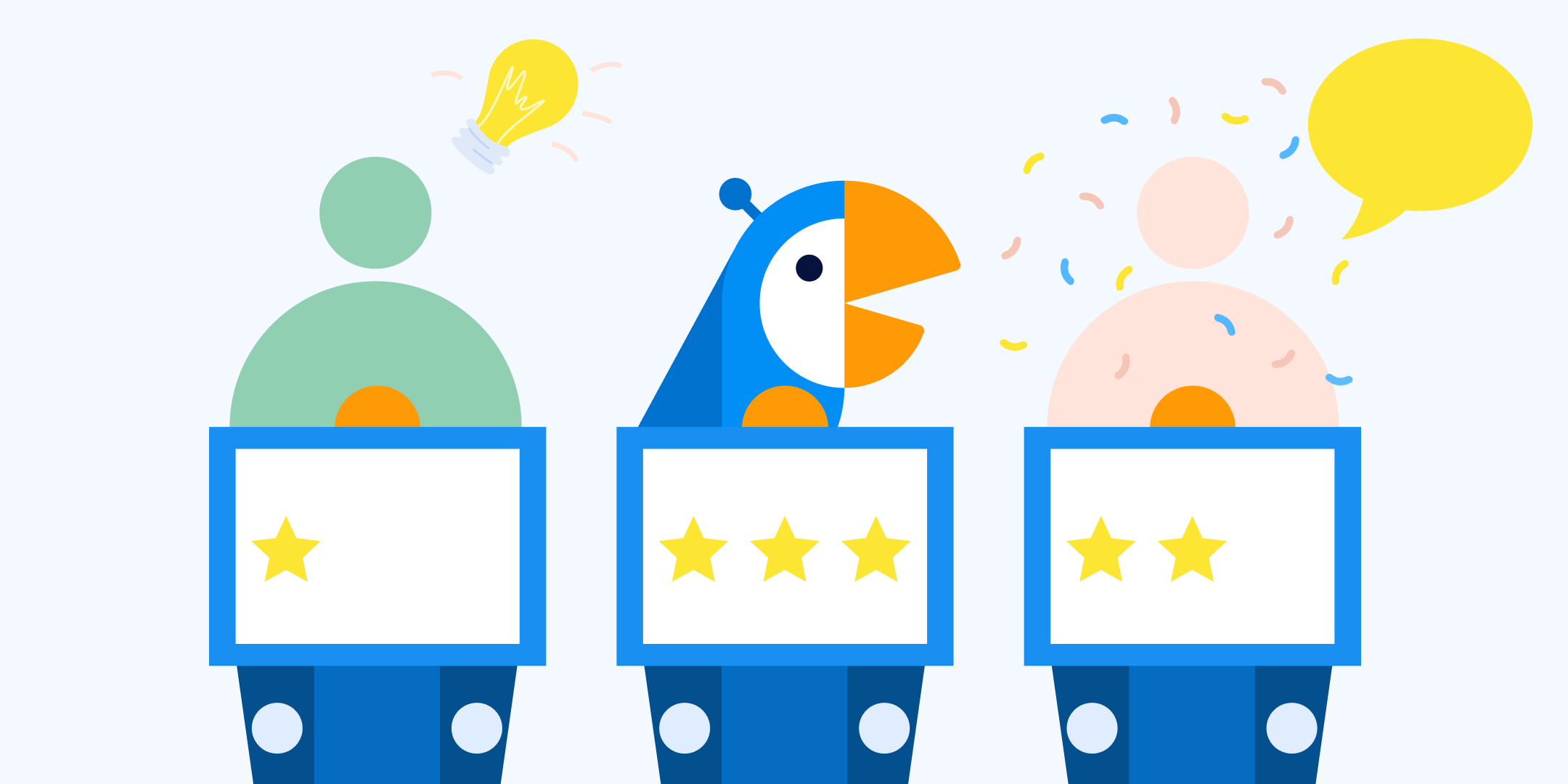 Virtual teams can excel in some areas, but face challenges in others. One of the major challenges is spending time together effectively in a virtual space. When you can't meet up for a coffee break or play an icebreaker game in person, those connections and moments of fun can feel harder to create.
With 37% of people worried about not feeling connected to their peers, virtual team building games are pivotal. Virtual games allow your team members to step away from their to-do list, reconnect, and build stronger relationships.
In this guide, we'll cover:
Let's explore virtual team building games in more detail and find fresh new ways to add fun, variety, and creativity to our team meetings and work environment.
The benefits of well planned virtual team building games
Bringing your team together for moments of fun has a huge range of benefits. Your team members can chat and share updates, enjoy new experiences, spark creativity, and build their communication skills — all from the comfort of wherever they work best.
When you host virtual team building activities and games, you:
The work day can feel long — it's time to break things up with some well timed, well planned virtual team building games.
14 exciting virtual team building games to try with your team
There's almost an endless number of virtual team building activities and fun games you can try together as a team. Use these icebreakers and games to step away from work, feel present, and enjoy a few moments of joy and laughter with your team.
1. Hot takes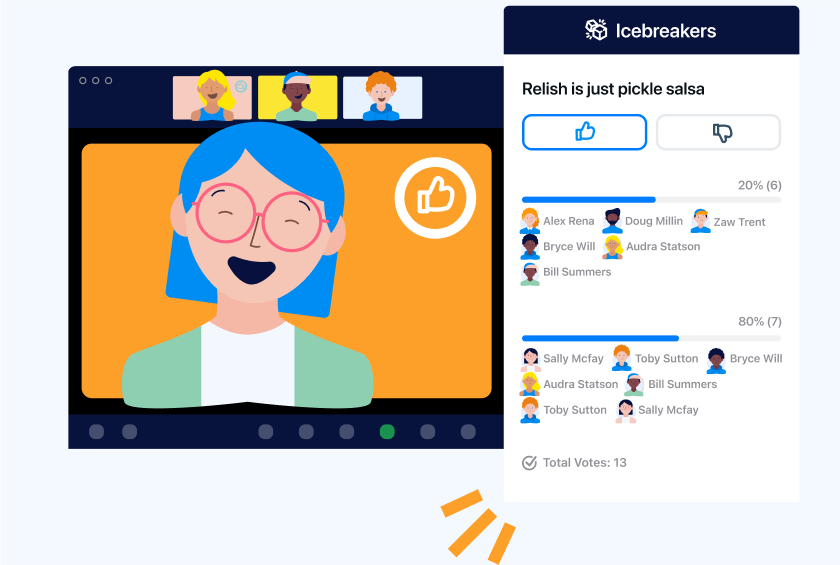 If you're looking to boost team culture, the ever-popular hot takes should be on your list. These quick-fire, controversial statements give you a fun way to see where opinions lie on topics like "cats are better than dogs" or "pizza is overrated."
2. Room tour
It's always fun to get a Cribs-style tour of people's spaces. Ask your remote team members to take the team on a tour through their home office or shared workspace, either through photos or with a recorded video. This is a great way to get to know your team members and understand their personal style and interests.
3. Would you rather?
"Would you rather?" style questions are some of the best fun poll ideas out there. Discover which of your team members would rather climb a mountain or dive in the deep sea, and get to know them better in the process. Plus, polls like this give you plenty of opportunities to make introverted employees feel welcome without putting them on the spot — they can simply respond with an emoji alongside their option of choice.
4. Trivia game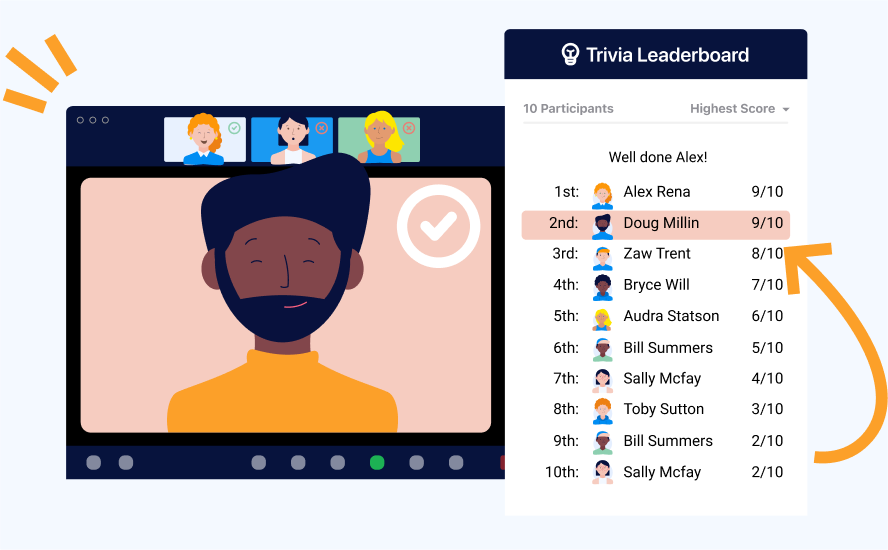 Playing a few rounds of pop culture or pub trivia is a great five-minute team building activity. This works just as well for a large group as a small one, and you can tailor the theme and trivia questions to your audience. Use Polly's Trivia for Slack or Teams to get started quickly, with built-in questions and categories that let you focus on having fun.
5. Virtual escape room
Escape rooms are an exciting way to spend time together outside work. For remote workers, a virtual escape room is an excellent online team building exercise. This is ideal for a small team or as part of a virtual retreat schedule. After all that problem solving and teamwork, working together on a project will be a breeze.
6. Guess the team member
Ask your team members to anonymously send in a statement about themselves, and see if you can all guess who it is correctly. If you're part of a small group that's already close, it's a fun challenge to come up with statements that aren't obviously you. This can also be a wonderful way to understand everyone as individuals and make managing remote teams a more personalized experience. You can easily collect anonymous statements with Polly.
7. Quiz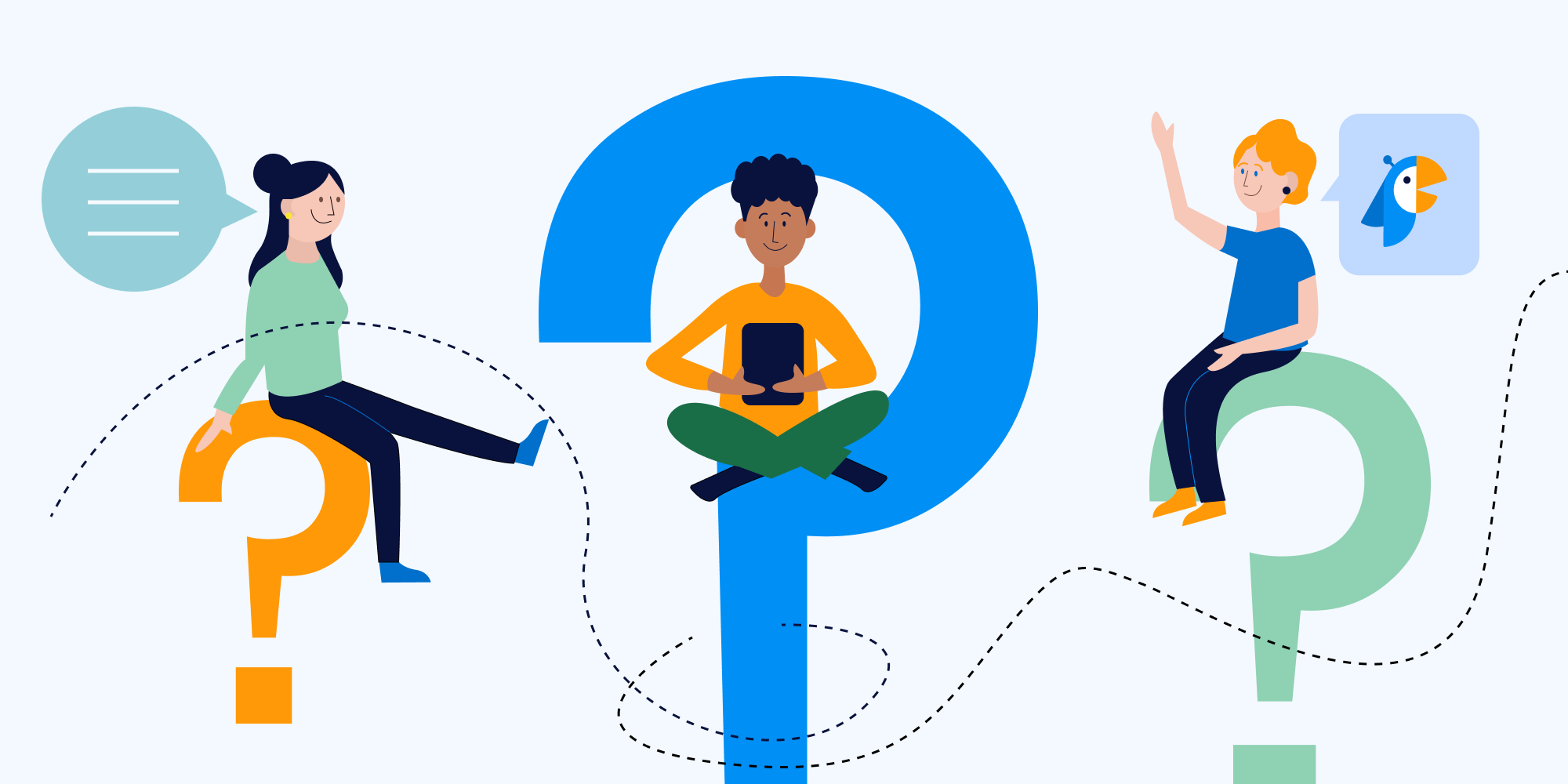 Most of us love a quiz, whether it's about pop culture, movies, or history. Use Polly to help you set up a quiz in Teams so your team members can enjoy a few casual questions before you kick off your next team meeting. You could even make a weekly quiz part of your relaxed team culture.
8. Pictionary
Everyone loves a nostalgic round or two of Pictionary. Use a virtual whiteboard or ask people to draw at home and hold it up on camera.
If your team members don't love the idea of drawing their word or phrase, make things more inclusive by adding other ways they can lead you towards the answer. Send topic ideas through direct messages on your video call software's chat box. If your team feels brave, turn your round of Pictionary into a game of charades by having them act out the ideas in front of their cameras.
9. Virtual scavenger hunt
Embrace the lasting popularity of the scavenger hunt and host an adventure for your remote employees. Create a list of items, and challenge them to be the fastest person to find everything on the list and return back to the video chat. This also works asynchronously — instead of the fastest individual winning, it's the one who returned the most unusual versions of the list items.
10. Murder mystery experience
Like escape rooms, murder mystery experiences are always a fun activity for those that love them. Try this as a virtual activity with your team members and see if you can work out "whodunnit" before the timer runs out. There are lots of virtual murder mystery experiences with different themes and difficulties, so there's sure to be something to suit your group.
11. This or that
Like hot takes and "would you rather?" questions, "this or that" questions are another ideal way to connect with your team members. These icebreaker questions are easy to ask and give you a fun insight into what your team members enjoy or dislike. Keep things light with "pizza or tacos?" or get a deeper insight into how your team members work with a question like "work from home or the coffee shop?"
12. Guess the desk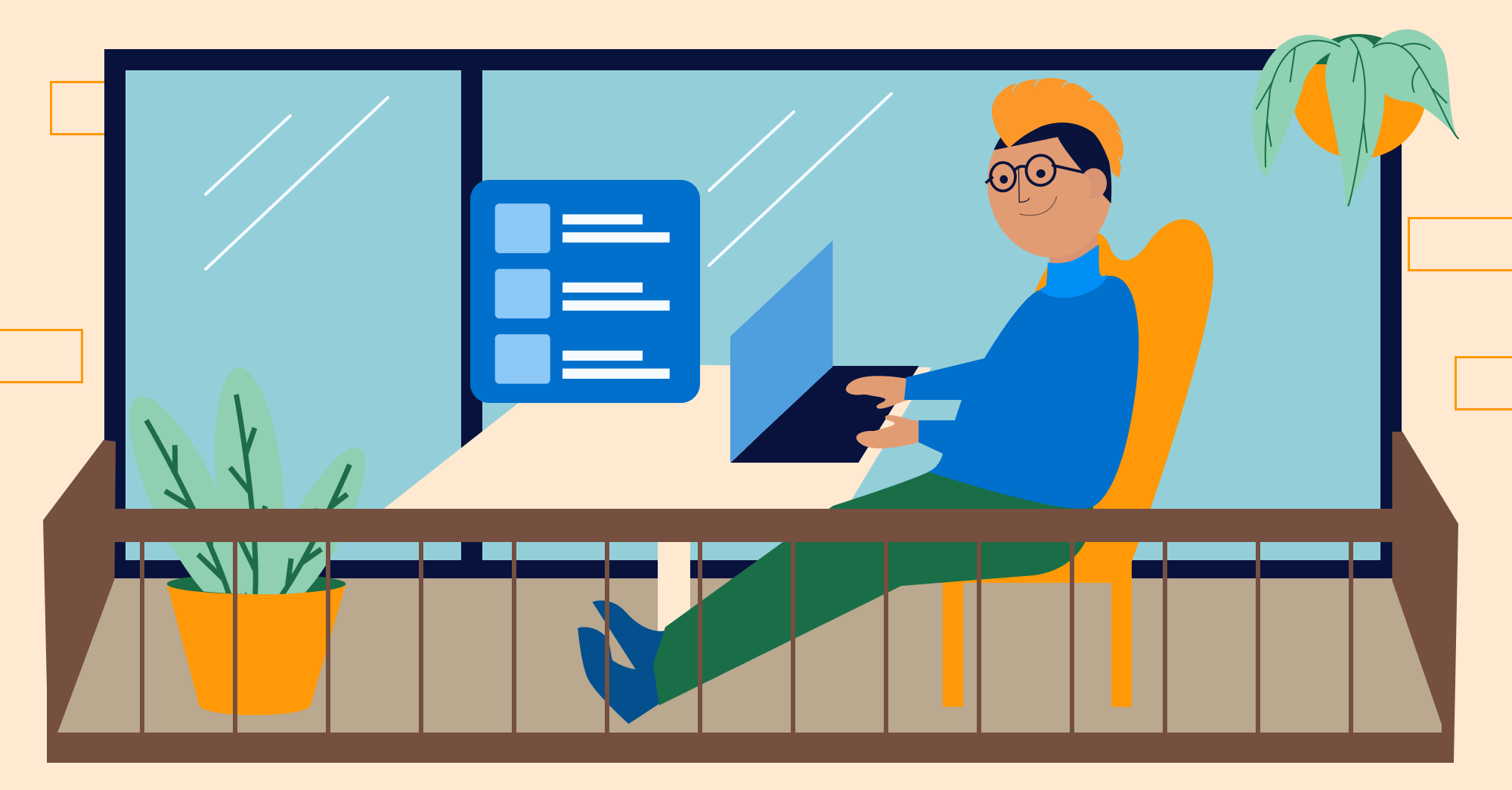 Do a full room tour, or ask your team members to submit a photo of their workspace instead so you can play "guess the desk". Look at all the photos and vote on who each desk belongs to. This is a great Zoom icebreaker game for a team meeting.
13. Food or drink contest
Sometimes, a little friendly competition can be just the thing to bring your team members closer together. Host a food or drink contest as part of a virtual happy hour or team building event and see who's the best baker, chef, or cocktail artist. Tailor this to your team and their interests — like a donut decorating contest, or a virtual coffee art competition.
14. Virtual city tour
Remote workers can explore a city through a virtual event. Vote on a destination, then enjoy photos and videos from the selected location, and learn something new while you pretend you're in Paris, Rome, New York, or the city of your choice.
Bring your team members closer together with these virtual team building games
Virtual team building games aren't just a way to relax and escape your long to-do list for a bit. They're also a chance to bond with team members, learn about different cultures and experiences, and build communication and teamwork skills.
When you're ready to start planning your virtual games and activities calendar, make Polly your co-pilot. Run trivia games in Slack, host Zoom icebreaker games, and play a weekly quiz to see who can climb the leaderboard. See how easy it is to bring people together with Polly's employee engagement features.
Try Polly for free to instantly improve your employee engagement.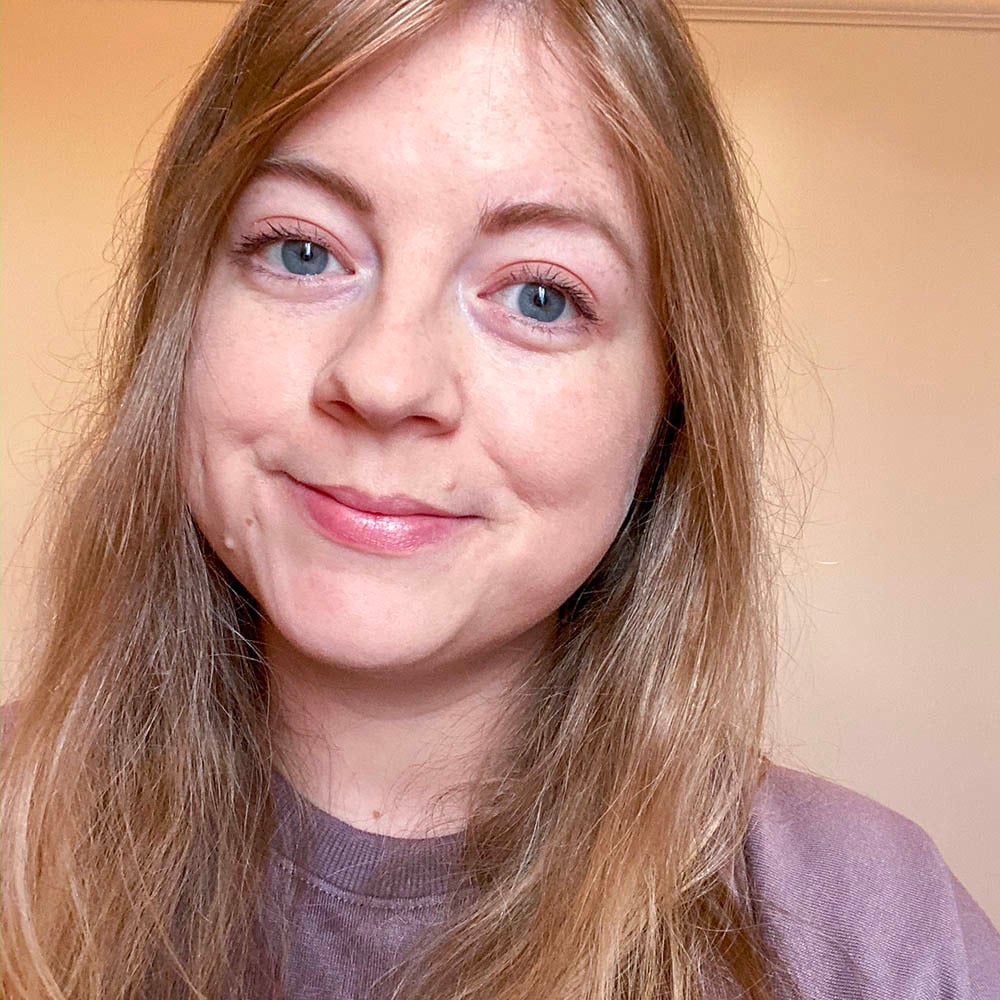 Nicola Scoon is a freelance writer that's passionate about employee engagement and better workplace experiences. She draws on her experience in internal communications to help companies create content that empowers, encourages, and motivates people to create better experiences for all.