We want everyone to have a great time at work. We want them to arrive at their desks feeling positive, ready to tackle their to-do list for the day, and happy about working alongside their coworkers.
Sadly, that isn't always the reality. There are a number of reasons why employees have negative feelings about their workplace or coworkers, and that's where managing employee relations comes in.
In this guide, we'll cover:
You'll discover what employee relations are, why they matter, and how to prioritize and promote good employee relations within your workplace.
What are employee relations?
Employee relations refers to how your team members and managers connect and interact with one another, which affects their experience at work, their wellbeing, and your workplace atmosphere, productivity, and beyond.
Human resources generally looks out for employee relations. Doing so effectively means being quick to respond to workplace issues, transparent and honest, and dealing with issues in the most appropriate way when they arise. Those looking after employee relations are responsible for tasks including:
Reviewing health and safety measures and issues

Supporting the legal team with internal issues

Dealing with sexual harassment, racism, or bullying

Helping employees to handle issues with a

bad boss

Supporting managers with employee performance issues

Sharing guidance on

how to be a good manager

Providing information and guidance on company policies

Managing difficult employee relationships between managers and team members

Supporting with initiatives to make

working together

easier

Improving open communication and promoting transparency

Advising on workplace inclusivity and

how to make introverted employees feel welcome

Helping to

avoid miscommunication

and gossip
Within your HR department, those responsible for employee relations are often involved in areas like employee performance management, dealing with disciplinary actions, and handling sensitive issues. You might have a dedicated employee relations manager or someone within the team who specializes in these areas.
Why employee relations management is key
If left unchecked, employee relations issues can snowball into a major problem. Not only do the individuals affected feel unsupported, but a negative atmosphere can spread. Eventually, enough employee relations problems can result in negative press attention or poor reviews. Employees might leave, and a challenging reputation can make it hard to hire top talent.
Basically, the way that you handle employee relations can have a widespread impact. It can affect:
Recruitment

Work environment

Job satisfaction

Employee wellbeing, including mental health

General company success and reputation
Managing employee or labor relations issues is something every human resources department does. However, encouraging and maintaining good employee relations is a more evolved approach that can help you create a more positive work environment.
9 winning employee relations strategies
With the right approach to employee relations, you can create positive relationships across the company and handle challenges with ease. Here are some of the top tips and strategies to help you manage employee relations more effectively:
1. Create an employee relations policy
It's easier to deal with challenges in a more consistent way when you have a company policy in place. Create an employee relations policy that not only sets out what's expected in terms of behavior from everyone at the organization, but how any issues will be dealt with by the HR team.
This should be a policy that makes your expectations clear, sets boundaries, and outlines the process for handling complaints, issues, or challenges. It's your go-to document whenever a workplace issue arrives. With a policy and process in place, your team can make sure that any claim or issue is handled fairly and with the same attention.
2. Talk about your company goals and values
Part of encouraging positive relationships between the company and employees is talking about your shared goals and values and making sure they're reflected in all areas of your business. Find ways to promote these when you can to build a sense of community.
When your team members feel like they belong to your company culture and share values, it's easier to handle minor disagreements or talk your way through a problem. You can use your values as an anchor to remind everyone of what it means to work for the company, alongside your behavior policy.
3. Introduce rewards and recognition
Managing employee relations isn't just about dealing with disputes and handing out disciplinary action — it's also about encouraging and supporting positive behaviors. Create a supportive atmosphere with the help of employee recognition and rewards initiatives.
Celebrate achievements and good news in your company newsletter, and encourage managers to praise their team members for supporting others and helping to create a positive workplace environment. Host staff awards, send company gifts, or contribute towards professional development goals to show appreciation for all the great things your team members do. When people feel appreciated, they're more likely to feel comfortable building relationships with managers and other team members.
4. Practice open communication
It's easy for poor employee relations to spread, especially in an environment that feels closed and secretive. When people don't have clear sources of information, they can rely on rumors or gossip. This can lead to misinformation, confusion, and a lack of trust.
Lead by example and become an HR department that communicates openly and honestly. Make it easy for people to find policies and documents, or to reach out for help or advice. Encourage managers to be transparent with their team members too, and make this a policy from the top down. For example, quarterly meetings where you share about the company's finances and goals would create a more open office culture.
5. Revisit your onboarding process
First impressions matter, and your onboarding process is your first opportunity to impress new hires and introduce them to your company culture. Review your onboarding process steps to ensure the way you onboard matches your values, goals, and your overall approach to employee relations.
Make sure your onboarding process is accessible, inclusive, and informative. Introduce a buddy system so new hires feel welcome, and provide advice and support to managers to help them transition into their new position smoothly. Set the tone for how things work at your company right from the start, to avoid confusion or culture clashes further down the line.
6. Host team-building events
Employee relations doesn't just cover the relationship between the company and its employees, but the way that coworkers treat each other too. Encourage team members to get to know each other and build strong relationships with the help of team-building events and experiences.
Create resources and share ideas with managers on how they can improve relationships within their team. Arrange and host team-building events, and use a tool like Polly to allow managers to make teambuilding and fun part of their everyday meetings — thanks to features like trivia, icebreakers, and hot takes.
7. Encourage regular 1:1 meetings
Part of managing employee relations involves trying to identify potential issues before they become a major problem. Encourage your managers to host regular 1:1 meetings with their direct reports, they can create supportive relationships and know about problems before they grow.
Create a culture of continuous feedback, sharing, and support through regular 1:1 meetings and check ins. Use Polly's 1:1 meeting coordination template to streamline the process and identify challenges quickly, then follow up on any discussions that come out of individual meetings.
8. Promote a healthy work-life balance
When you're focused on your work, it's easy to forget about other areas of your life. Take the lead and promote a healthy work-life balance at your company, so that everyone understands the importance of taking breaks, talking things over with trusted people, and spending quality time outside of work. Remember to lead by example by setting healthy work-life boundaries yourself.
Tensions between co-workers, burnout, and challenging situations at home can all affect the way someone is when they're at work. Helping your employees through their challenges and offering support can affect them positively not only at work, but encourage their general mental health.
Provide support and access to programs and initiatives that make that work-life balance easier — like therapy sessions, free healthy lunches, and time off for volunteering. Focus on helping your employees live better and more fulfilling lives, so they're ready to achieve their best when they come to work.
9. Manage problems quickly when they arise
Even with all the employee relations tactics in the world, it's impossible for HR professionals to avoid problems completely. When you encounter workplace issues, deal with them swiftly and in accordance with your company policies.
When someone raises an issue, take it seriously. Follow your policy, gather all the information you need, and reassure the individual involved that you're handling their issue or complaint. Work together with managers, your legal department, and any other professionals to resolve the issue quickly and in a way that provides clarity, closure, and support.
Do this, and you'll demonstrate that you stick to your word — which builds trust, discourages negative behaviors and habits, and encourages others to live by your company values.
Bring your employees together with the help of employee relations
Managing employee relations is all about promoting positive relationships, identifying challenges early, and dealing with issues in the right way to bring them to a swift resolution. Use these tips and strategies to help you build a stronger approach to employee relations.
It's easier to identify challenges, promote feedback, and encourage team building when you have the right strategies and tools. Choose Polly as your human resource co-pilot and enjoy features that help you onboard, engage, support, and retain your team members.
Try Polly for free to instantly improve your employee engagement.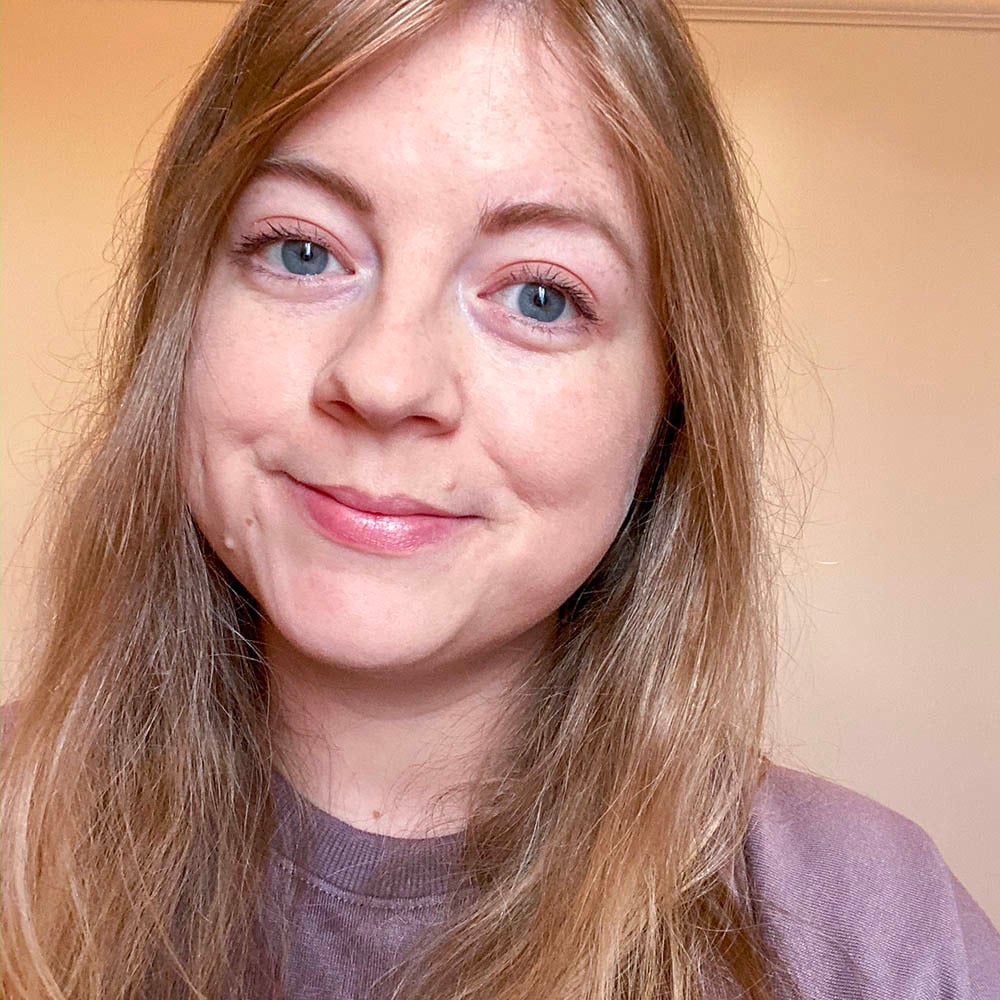 Nicola Scoon is a freelance writer that's passionate about employee engagement and better workplace experiences. She draws on her experience in internal communications to help companies create content that empowers, encourages, and motivates people to create better experiences for all.