Most of us are familiar with the concept of remote teams, but distributed teams can feel a little harder to understand. Both represent an exciting way to tap into talent and lead the best team possible, no matter where you're based.
In this guide, we'll walk you through these points:
Let's explore distributed teams in more detail and discover why this approach to building a team is the future of work.
What is a distributed team?
"Distributed team" is a term we use to describe a collection of people that work together from different locations. You might have distributed team members across different time zones and continents, or they might work in the next city over from you.
Distributed teams are common in companies and disciplines that don't require in-person collaboration. These setups are common in all sorts of tech companies, from startups to software and social media companies — but they're also favored by sales teams and customer support teams across a range of industries.
Distributed teams vs. remote teams — what's the difference?
We often hear about remote teams, but distributed teams aren't mentioned as often. That's because "remote team" has become a catch-all term for people who work remotely. While they're similar, there are some subtle differences between remote and distributed teams.
In a distributed team:
Everyone works remotely.
There's no physical office space or location.
Your team members can be working from anywhere in the world.
In a remote team:
Not everyone works remotely, at least full-time.
There's typically a central workspace or office building that team members use at least part of the time.
Remote workers can be anywhere, but might be hired based on proximity to the HQ.
We often use the term "remote team" to describe a team that's actually distributed. Many remote teams work remotely exclusively, have no office-based team members, or any requirement to be based in a specific location.
The benefits of distributed teams
As the movement towards remote working continues, and using physical office space becomes less of a priority, the number of distributed teams will continue to rise. It's a model that introduces a range of benefits for managers and leaders.
Distributed companies are able to:
💰 Save money on the rising costs of physical office spaces
🌟 Access the best talent pool, with no location restrictions
🗺️ Embrace more cultural diversity
🕑 Provide cover for more hours in the day, without running night shifts
📱 Use team collaboration and chat tools to build a culture of trust and transparency
This work setup benefits the distributed workforce as well as their employers. When you work fully remotely in a distributed team, you can:
💲 Save money on commuting and workwear expenses
🏡 Choose where you work, whether that's from a home office or coworking space
🏃 Structure your day to align with how you work best
🌍 Learn more about life elsewhere in the world
🕝 Enjoy faster progress, thanks to team members working across time zones
For leaders that want to attract the very best talent and optimize workflows, distributed teams make a lot of sense. They're also popular with individuals, thanks to the flexible work setup that a distributed work model offers.
The obstacles of distributed teams
While distributed teams are popular, they don't come without their challenges. Even the best run distributed teams can run into roadblocks with everyone navigating different cultures, time zones, and communication styles.
Some of the common challenges faced by distributed teams include:
Poor understandings of roles and responsibilities across the team
Difficulty completing tasks and projects without the right tools
Communication overload, or a lack of communication from some team members
Lack of awareness or respect for other cultures, work styles, and time zones
Not feeling connected to their manager
Team members feeling lonely, isolated, or distant from others
Failing to develop trust with coworkers and company leadership
Not receiving recognition for their work
Lack of appropriate support and check-ins from managers
Be mindful of the challenges that many distributed teams face, then focus on ways to make working experiences better for your team.
How to support and manage your distributed team
Managing a distributed team can feel very different to working with an in-person, hybrid, or semi-remote team. Being distributed anywhere around the world introduces fresh challenges. Here's how to approach team management so you can support your distributed team to work at their best.
1. Create a great onboarding process
Support your new distributed team members right from the start with an onboarding process that's personalized to their needs. Create a warm welcome with useful documentation, interactive quizzes, meetings with team members, and an introduction to your company and team culture. Customize the process so it feels right for your team, then launch a more people-focused onboarding experience for your new hires.
💡Revamp your onboarding workflow: Take a look at our guide to onboarding process steps.
2. Establish your team culture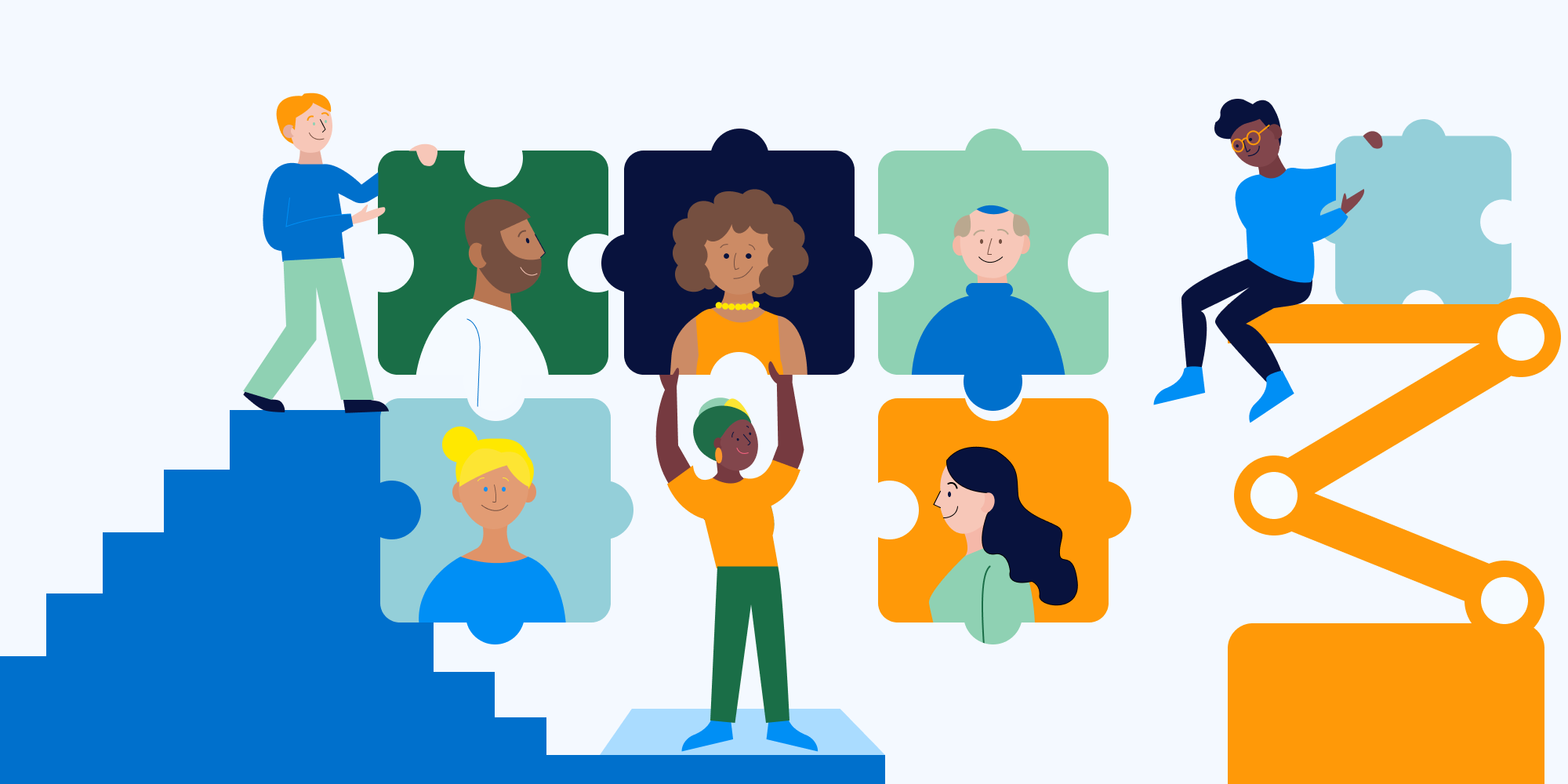 Every team has a culture, but it takes reflection and initiative to make it feel intentional. Your team culture should align with your company culture, but also feel unique to your team members. This could be anything from hosting everyone on your go-to brainstorming app for gathering ideas to your team's love of themed, virtual get-togethers.
Your goal should be for working together to feel effortless, with as little friction as possible. Look for ways to avoid miscommunication, set team communication preferences, and decide what effective teamwork and remote work means to you.
3. Set clear goals and revisit them
One of the major challenges that managers in distributed teams face is confusion over what should be happening and when. Avoid this by setting clear goals that set out exactly what's expected from everyone on your team.
Work as a team to set goals that feel realistic and achievable, and revisit them at your team or project meetings. Encourage your remote employees to stay focused on their goals, and look for ways to support them — like removing roadblocks, providing more support, or investing in software.
4. Give your team members the right tools and resources
Without the tools for the job, it's almost impossible for your distributed team to work at their best. Invest in the apps, tools, and resources they need to make their work easier — whether those are video conferencing tools, asynchronous team chat apps, or instant engagement apps like Polly.
As well as collaboration tools and messaging apps, consider setting up an internal resource library. Store all your procedures, processes, ideas, tips, and guides here. This creates a central hub for everything your team members need, so they can work more efficiently and effectively.
5. Ask for feedback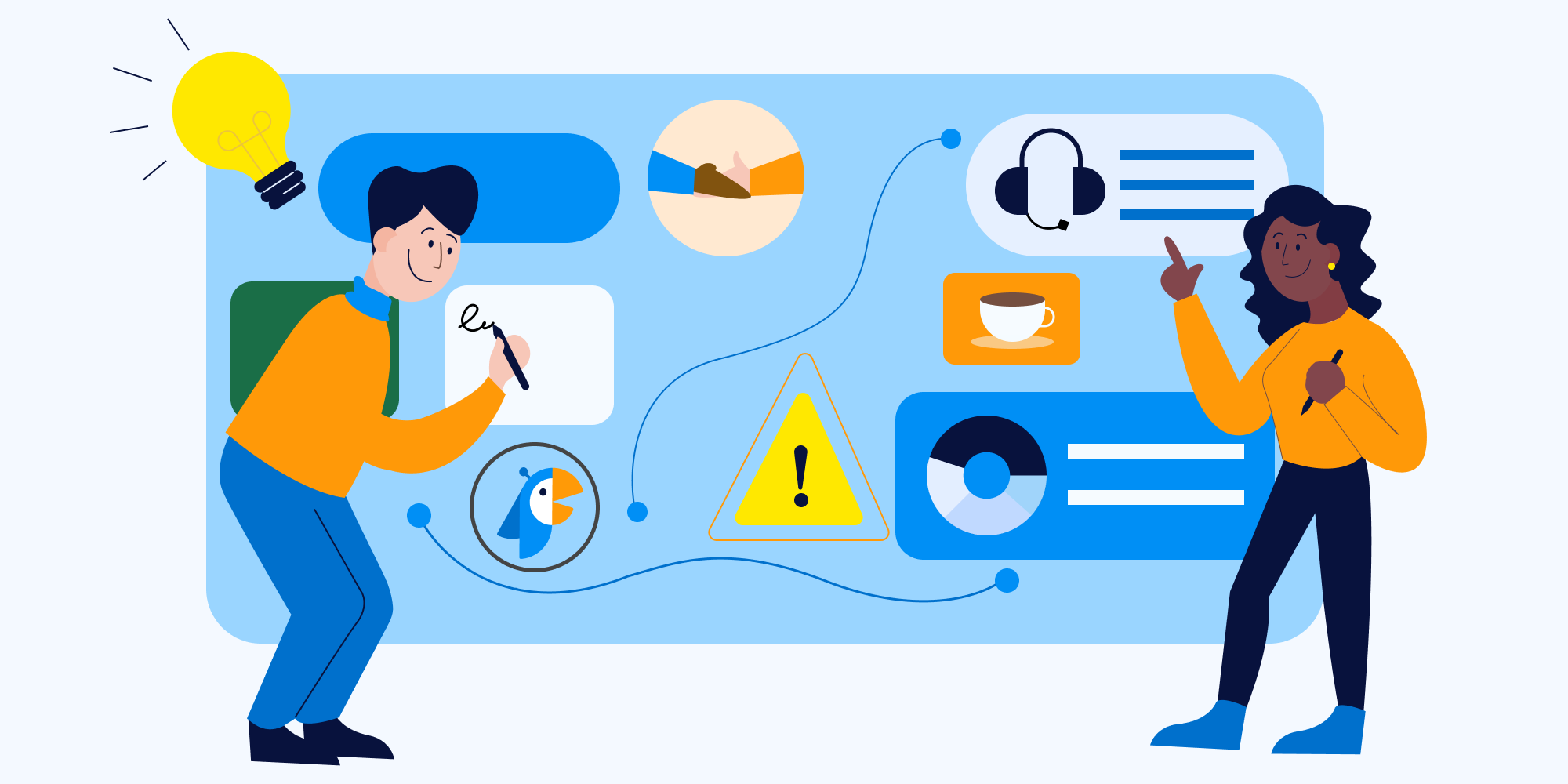 Feedback is at the heart of an effective team, as it helps you identify roadblocks, solve problems, and work at your highest level. Introduce an employee suggestion box to gather feedback, or send a meeting feedback polly to discover ways to improve your team meetings.
Encourage a culture of feedback within your team and enjoy the benefits that this brings when it comes to team collaboration and innovation. Your team members will feel empowered to raise issues, make suggestions, and work together to improve experiences, workflows, and projects.
6. Host effective meetings
When you're navigating different time zones and work styles, hosting effective team meetings can feel like a challenge. Make the process easier by investing in clear agendas, straightforward goals, effective note taking, and the right video call hardware.
Your meetings should focus on what's most important, but there should also be elements that bring your team together. Experiment with ways to make your team meetings fun, like caption contests, scavenger hunts, and hot takes.
📝 Want to make your meetings even better? Explore our ultimate guide to running successful meetings.
7. Check in regularly
You can't simply walk up to distributed team members to ask them how their day is going. A lack of opportunity for casual communication can create a disconnect in the manager-employee relationship, and lead to support needs going unnoticed.
Set up a system to help your team members in the best way by scheduling regular check-ins. However, make sure you don't burn out on virtual meetings — a great manager also manages their own energy so they can be a true source of support and guidance.
If you're not sure what to ask, check out our guide on the best check-in meeting questions. We also have a simple yet effective remote pulse check-in template that asks your team members to share how their week is going with a simple emoji. From there, you can follow up with them to offer support or celebrate their wins.
8. Have fun together
With no central office space, it can feel harder to plan a get-together for your virtual team. But to collaborate and trust one another, you need strong, connected working relationships. Make having fun together a priority, whether that's through monthly virtual events or a weekly memes contest.
Build a calendar that's a mix of focused events and light activities to bring your team together and have fun throughout the year. Be mindful as you plan your schedule to find ways to make introverted employees feel welcome. Play a trivia game in Slack, or send a Zoom icebreaker. You might even find more people participating with these tools, which don't require anyone to raise their hand.
9. Celebrate success
Sharing your wins and celebrating success can go a long way towards creating a better employee experience. Show appreciation for your team members, express gratitude, and celebrate with the entire team.
Plan staff awards that feel relevant and exciting, and create a dedicated space for celebrating these within your team meetings. Build this into smaller moments too, by reacting with fun emojis when people share their work successes in your Slack channels or Teams chat.
Manage your distributed teams more effectively with Polly
Distributed working has its pros and cons, but there are lots of simple ways you can make managing remote teams a positive experience. Focus on team happiness, engagement, and support, and seek out tools and workflows to help you stay organized and effective wherever your team members are.
If you want to empower your team to work at their best, invest in Polly. Our instant engagement app gives you a variety of ways to check in, support, and engage with your team members. Think of it as your co-pilot in running an effective, and happy, distributed team. Experience a better way of communicating with your distributed team — try Polly free today.
Try Polly for free to instantly improve your employee engagement.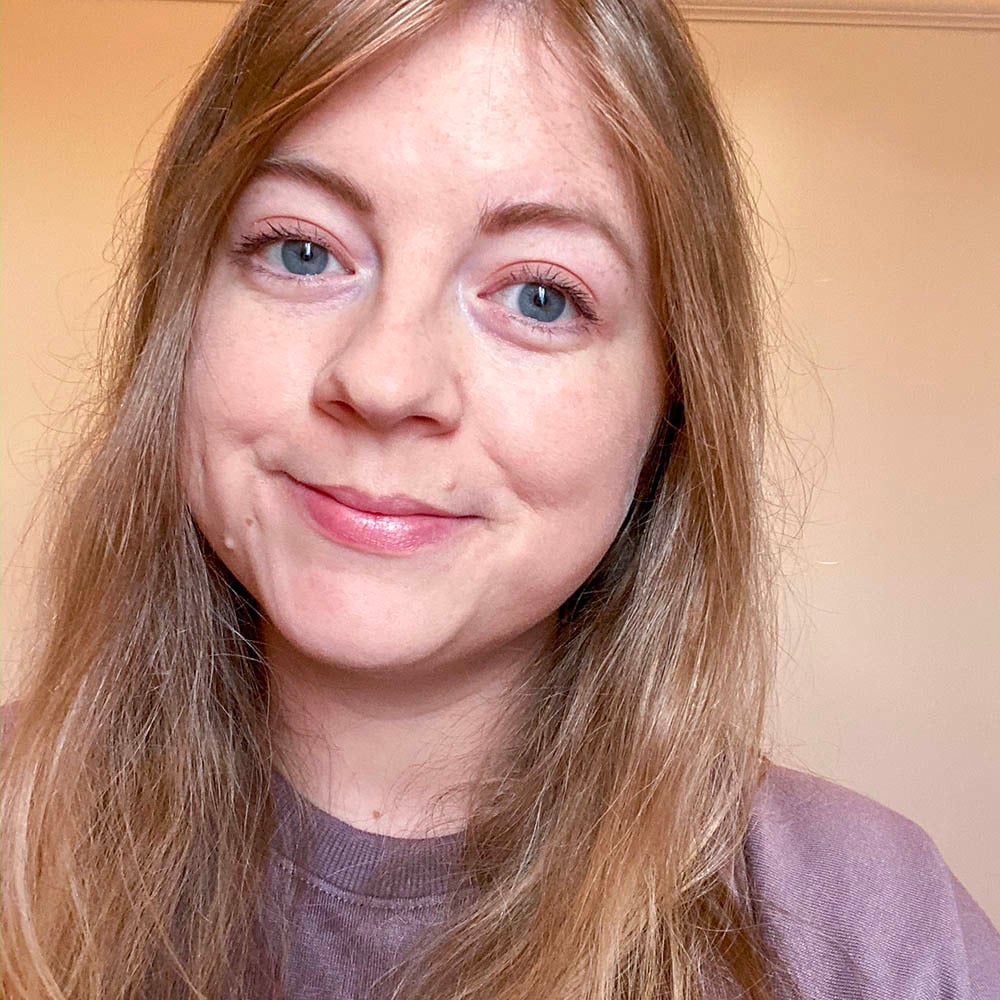 Nicola Scoon is a freelance writer that's passionate about employee engagement and better workplace experiences. She draws on her experience in internal communications to help companies create content that empowers, encourages, and motivates people to create better experiences for all.