More people work remotely than ever before. More than

56% of remote workers

have been working from home for less than a year

, and employees and managers are still discovering how to successfully navigate working with distributed teams.
Managing fully remote teams can be challenging for new managers and experienced ones alike. Team collaboration, communication, and relationships all look very different in this new work environment.
In this guide, we'll take a look at:
Let's take a closer look at what unique challenges come up with managing distributed teams, and how to create an environment where your team can grow and succeed.
Managing distributed teams vs. in-person teams
Managing a distributed or remote team isn't all that different from managing your team in-person. You still need must-have leadership qualities like strength, resilience, trust, and motivation to succeed.
However, managing remote teams has some unique obstacles you may not face with in-office work. While you gain access to a wider talent pool, it's harder to build the in-person connections that come with face-to-face conversations and physical office space. Working across multiple time zones can take its toll on team communication, and working from shared spaces like coworking spaces can make having private chats harder.
These aren't the only differences between the two types of work. When you lead a distributed team, you may also experience roadblocks in areas like:
📈 Checking in on progress without micromanaging
🎉 Organizing team-building events
🗨️ Dealing with misunderstandings in the workplace when using asynchronous chat as your primary communication channel
🖥️ Helping your team members create a comfortable, productive workspace
💡 Leading remote training sessions for new employees
🤗 Helping your introverted employees to feel welcome
🗺️ Having awareness about different cultures and customs
🏃 Advocating for a healthy work-life balance
🧡 Promoting and modeling

inclusivity at work
These aspects can make managing distributed teams more challenging. You need to build extra skills to be the best leader you can be.
How to be a better manager for your distributed team
Your skills and talents as a leader grow and develop as you absorb key insights from reliable resources and learn from your experiences. Whether this is your first time managing a distributed team or you're a seasoned pro, you can always improve and create a better employee experience for your team members.
Here, we've compiled the best habits and skills you can develop and refine as you manage your distributed team:
1. Build a culture of trust and transparency
Trust, transparency, and reliability should exist as part of your overall company culture — but it's especially important to foster this within your distributed team culture, as creating strong relationships takes more effort and intention. Be open about wins and challenges, good times and bad, and model what's expected from the rest of your team.
With a culture built on trust, everyone knows what's expected of them and believes that their team members will deliver. Paired with a focus on transparency and great team communication, you have the recipe for an environment where your distributed team can collaborate, support each other, and thrive.
2. Get to know your team members
Building relationships within a remote work environment can be challenging at first, but it's important — strong relationships can help you work better together, achieve more, and reach your goals faster. Prioritize getting to know your distributed team members on a personal basis, so you can support and guide them in a way that matches their needs and preferences.
Schedule a monthly check-in to catch up with your team members, and ask them how things are going with work and with their daily lives. Make time for lighthearted moments throughout your work week, like fun polls or Zoom icebreakers before your team meetings and video calls. Do this from the start too — rework your onboarding process to give you plenty of opportunities to get to know your new remote employee better.
These moments of fun and laughter help you bond and build connections with each other.
3. Make yourself available
In a remote setting, it's not always easy to approach someone like you would in person — so be clear that you're available. It's impossible in distributed teams to consider how to be available given different time zones and schedules, but make yourself as reachable as possible while keeping your work-life balance. Let them know they can depend on you and go to you for support.
Use video conferencing tools as an alternative to face-to-face catch ups, and asynchronous communication for when you can't be online at the same time. Host a live Ask Me Anything session when there are lots of questions or if you're the new team manager, or create an Open Forum where people can drop their questions at any time.
These steps can help break down barriers that keep your team members from asking for your guidance. They can also help everyone feel supported and strengthen remote team bonds.
4. Find tools that can help you stay organized
When you can't simply walk up to someone's desk to ask for progress or check in on how they're feeling, having software to help you stay on track and see your team's progress is a must-have. Great managers know when to rely on tools, automation, and clear workflows to help them get organized, stay productive, and create better connections with their team.
Use a project management tool to help you and your team track goals and progress, and a virtual team collaboration tool to make working together feel natural. Invest in a team engagement app like Polly to better connect with, motivate, support, and celebrate your distributed team.
5. Check in regularly
The key to being an excellent manager to a distributed team is to check in often. Find a cadence and style that suits you and each of your direct reports, then continue the habit regularly to build and strengthen relationships and trust.
You might decide to host a daily standup for your team, or schedule a weekly team meeting over a video call. Meet with each team member for a real time one-on-one update over a video call, or do this asynchronously instead with the help of a messaging tool like Slack.
However you meet, make time within your regular meetings to ask check-in questions — or use our weekly team check-in or monthly happiness check-in templates to catch up with your team members when it works for them.
6. Promote a healthy work-life balance
When your team works remotely from different places, you're bound to run into moments where more flexibility is needed. Ill dependents, urgent home improvements, and unexpected appointments are all commonplace. Embrace change, adopt a management style that understands the need for flexibility, and offer it generously to your remote team members.
Let your entire team set their own working hours, and adjust them if they need to accommodate unexpected events. Be willing to reschedule a 1:1 meeting if your team member needs to, and encourage your team members to prioritize health and wellness, and take breaks. Research shows that 27% of remote workers struggle to unplug, so ask your team to prioritize rest and work-life balance.
7. Create opportunities for fun
Work without rest or play becomes dull, and that can be especially true for remote workers in different locations, as there aren't natural watercooler moments. Prioritize fun as part of your team culture and make plenty of room to get together online to laugh, joke, play, and relax. This isn't just for fun — it's also a wonderful opportunity for team building and improving team collaboration skills.
Try some virtual team building games, create a tradition of playing a few rounds of team trivia, or ask fun questions in your chat like hot takes or this or that questions.
With Polly, it's easy to add these fun elements to your Slack or Zoom / Microsoft Teams calls.
8. Ask for and act on feedback
Improving as a manager means internalizing your team's feedback. Encourage your team to be open, honest, and generous with telling you ways the company can improve, so that you can create a better team environment.
Make it your goal to foster a feedback culture, and offer lots of ways for your direct reports to share their thoughts and opinions. Ask them to rate your performance with the help of our direct report feedback template, or open up an anonymous suggestion box where they can freely share their feedback. Once you have the feedback, don't forget to act on it. This models trust and transparency, and lets your team know you take their thoughts seriously.
9. Celebrate and reward success
When your team does well, it's natural to want to celebrate. Make team morale and happiness a priority by celebrating your wins together and rewarding success wherever you can.
Create and host staff awards, shout out team success in a company Slack channel, and express gratitude as part of your team meetings. Ask your team for their thoughts on how best to celebrate and reward great work, then tailor your responses to each individual. Some team members would love a big shout out, while others might prefer a more private note of thanks.
A better approach to managing distributed teams
Engaging with and motivating your team is a key priority for outstanding distributed team managers. To succeed, you need to get to know your team, check in with them, and proactively support and coach them. Use these tips to help you strengthen your skills and create even better relationships with your direct reports.
When you're ready to put these ideas into action, make Polly your team engagement co-pilot for distributed teams. Schedule 1:1 meetings, gather feedback, celebrate success, and have fun together in a way that feels unifying and effortless. See how you can create better experiences with your team — try Polly today.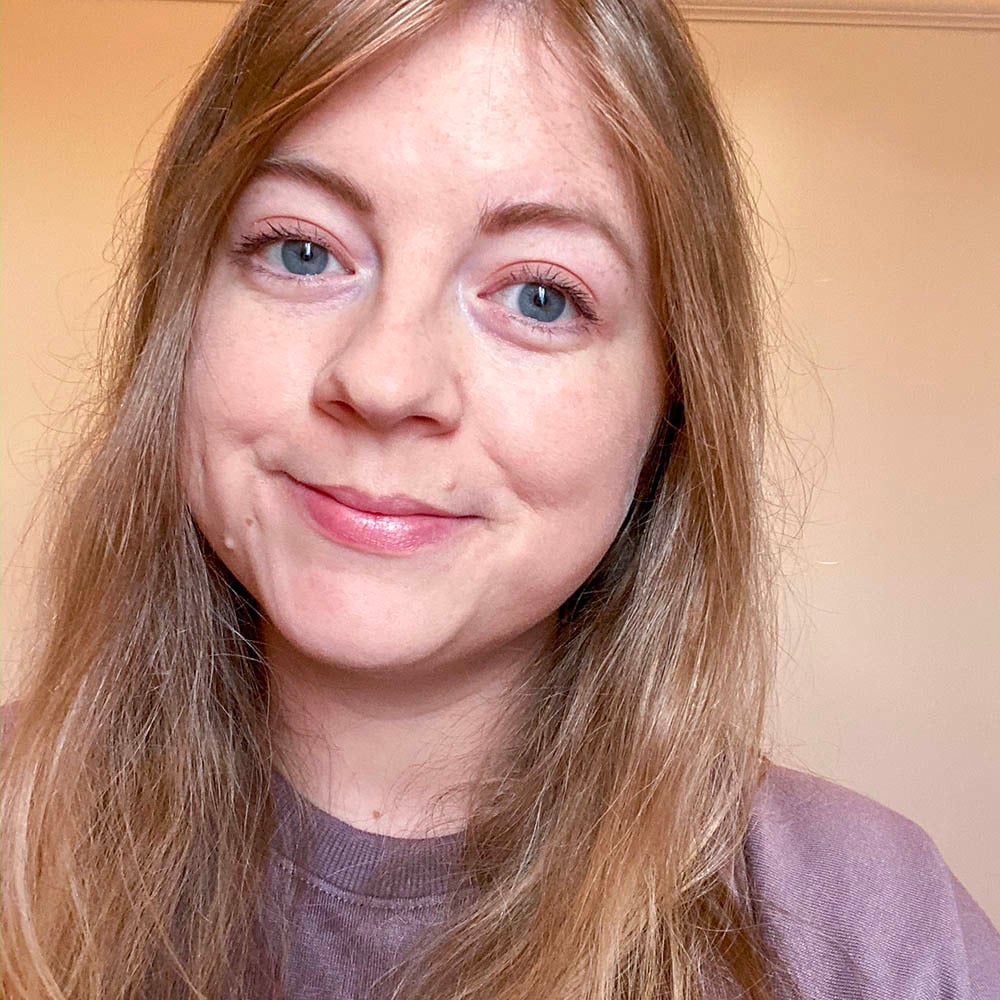 Nicola Scoon is a freelance writer that's passionate about employee engagement and better workplace experiences. She draws on her experience in internal communications to help companies create content that empowers, encourages, and motivates people to create better experiences for all.