Create pollys by going into the Polly app personal tab dashboard & send it in any channel instantly!
You can now create pollys through the personal app tab in Teams, following the below steps:
1. Add the Polly app to the personal tab
2. Go to Dashboard
3. Click Create (on the top right)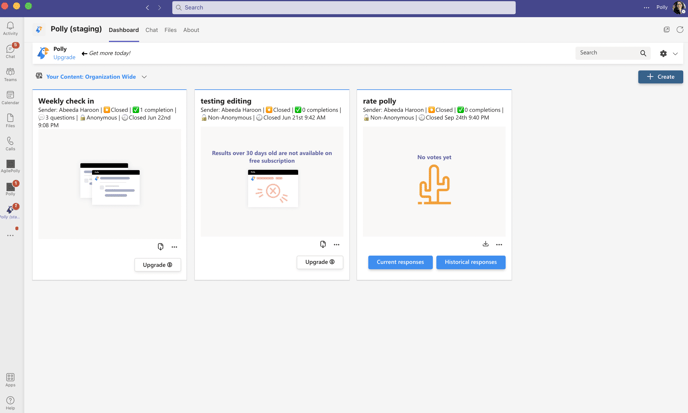 ✏️ Note: Authoring from the personal tab currently only supports sending to Channels, and not Group Chats
4. If you're creating Polly for the first time through the personal app tab then it will require certain permissions which need to be given by the Teams Admin in your company.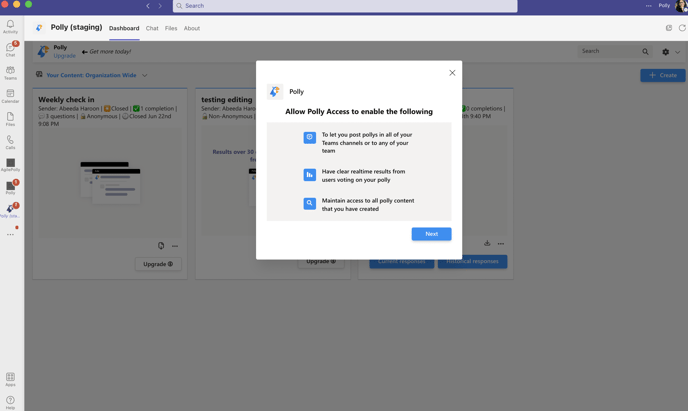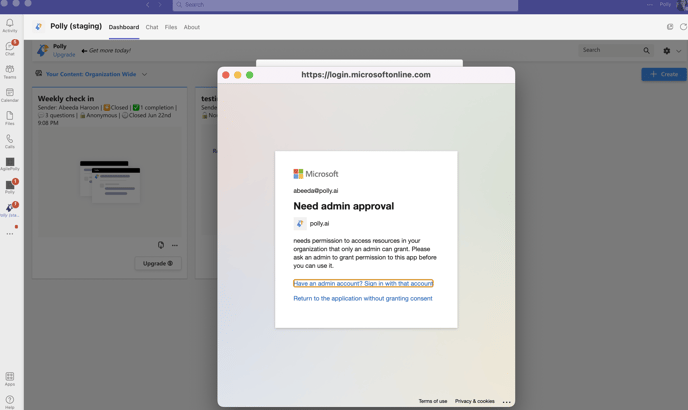 If you are a Teams admin then clicking on "Consent on behalf of your organisation", you can grant permission to the entire org/tenant
✏️ Note: These added permissions are required as you're allowing Polly to access all your public Channels. If you create polly from within a Channel, then these permissions won't be required. More around creating pollys in Chat or Channel here
Permissions that need to be granted by org admins
In the Consent and permissions section > User consent settings, the org admins need to allow user consent for apps (screenshot below of the setting that needs to be enabled). Without this setting enabled you will continue to face an error while creating a polly from the personal app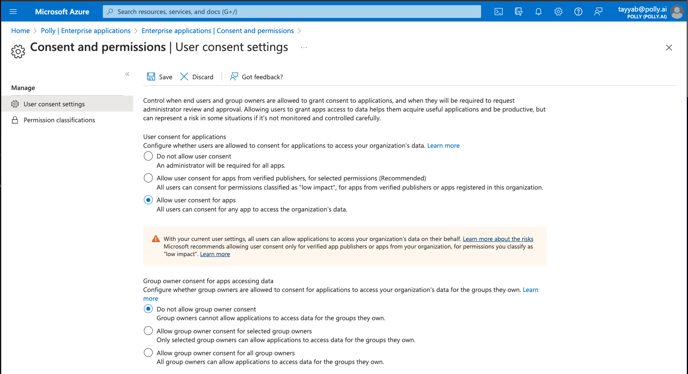 Additionally, MS Azure admin has to login to azure portal and click this link to see the permissions page & add the top 3 (as seen below) to get allow users to consent Personal tab authoring permissions.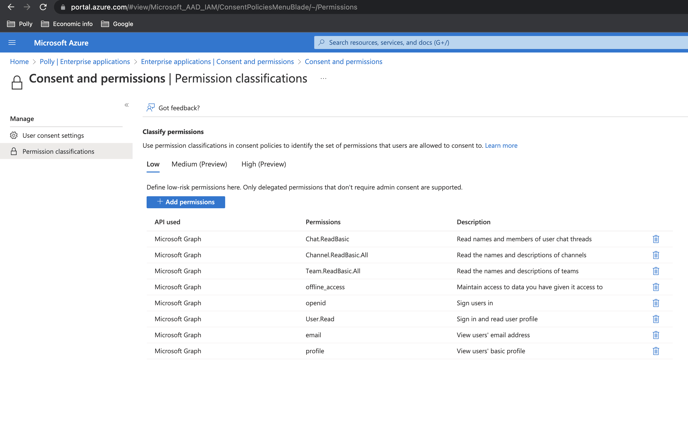 If the required permissions are not granted then users will continue to see the below error while trying to create polly through the personal tab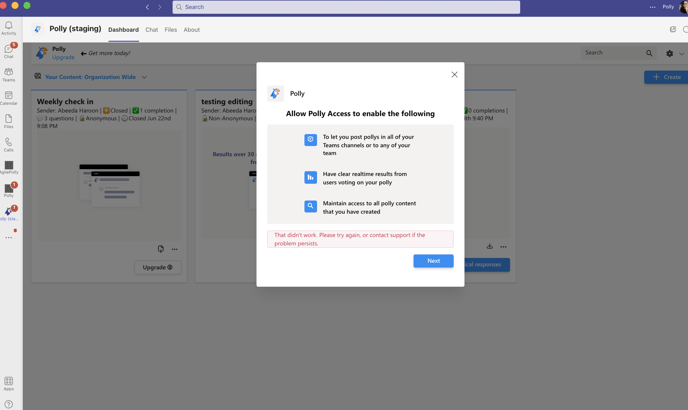 Here are links from Microsoft Help Center on how admin can enable these user consent settings and owner consent to apps
✏️ Note: Admins can whitelist or allow certain apps & if Polly is not in one of those whitelisted apps then the user will not be able to create pollys through the personal tab.